Military Non Freezing Cold Injuries
For free legal advice call our Military Claims Solicitors and we will help you. Ask if we can deal with your claim on a No Win, No Fee basis.

We're rated
'Excellent'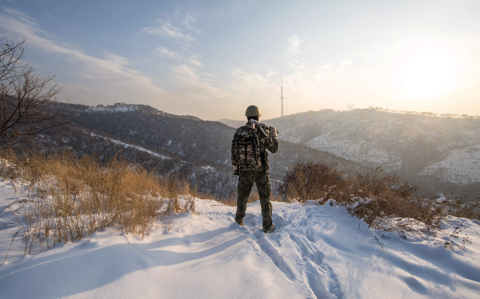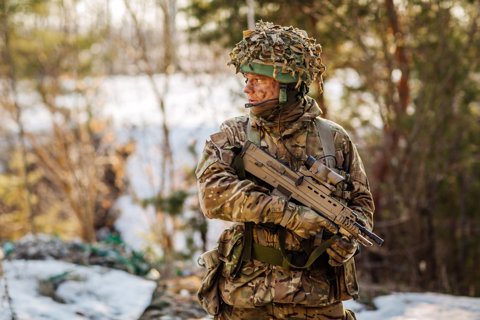 If you have developed a Non Freezing Cold Injury (NFCI) while serving for the British Armed Forces, you could be entitled to compensation.
An NFCI can be a serious injury, leading to lifelong symptoms, which can lead to medical discharge, and have a significant impact on career choices in civilian life.  Making a civil personal injury claim can give you financial security back in your life.
Our Military Claims Solicitors are experts at helping injured Armed Forces Personnel get the compensation they deserve, including those whose military career has been brought to a premature end by a NFCI injury. Despite the risks that are involved in working for the Armed Forces, if your injury was preventable or managed better then you could be entitled to make a claim. 
Get in touch with our Military Claims Solicitors for free legal advice.
Why Choose Simpson Millar?
What is a Non-Freezing Cold Injury?
A Non-Freezing Cold Injury is typically caused where the hands and feet have been exposed to cold and wet, which leads to damage to the blood vessels.  You don't have to be in sub-zero temperatures to develop a Non-Freezing Cold Injury, and injuries are generally caused in the course of training and duties in the UK.  
Symptoms tend to affect the hands and feet, and include: -
Pain
Swelling
Discolouration
Numbness
Tingling
Meet some of our Military Claims Team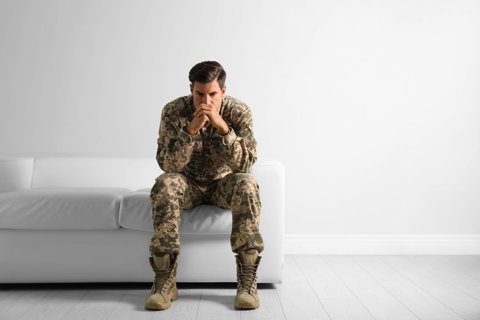 MoD's Duty of Care
During World War I, Non-Freezing Cold Injuries were known more commonly as 'trench foot'. Since then, this type of injury, has been a known risk amongst those serving in the Armed Forces. The MoD has a legal responsibility to limit this risk.
The MoD should keep their employees safe by:
Providing the correct equipment, such as the correct boots and gloves
Educating service personnel on the signs and treatment of Non-Freezing Cold Injuries
Limiting unnecessary exposure to cold conditions
Diagnosing and treating non freezing cold injuries in the early stages
Ensuring that duties are adjusted appropriately to avoid further exposure to cold and wet once an injury has been diagnosed.
As part of the duty of care, the medical officers and Chain of Command should make sure that injuries are managed appropriately, and quickly.  Failure to adjust duties to avoid further exposure, and to treat an injury, can lead to an exacerbation, and more permanent damage, also giving rise to a possible claim against the MoD.
Compensation for a Non-Freezing Cold Injury
Often, you're left with a significant ongoing disability, with your manual dexterity affected. This means you can't fulfil your duties effectively, which generally leads to a medical discharge. A significant proportion of personnel suffering NFCI injuries will be the subject of a medical discharge.
We understand how distressing it can be when you have to leave a secure career because of an injury that should have been prevented, or at the very least, treated sooner than it was.
Our Military Claims Solicitors will handle your case with the sensitivity it deserves. If you've had to leave your military career early for an injury that wasn't your fault, we can help you get the compensation you're entitled to, to ensure that damages are recovered to replace your lost income, and other benefits. Even if your injuries weren't serious enough to result in a medical discharge, we can still help you.
Armed Forces Compensation and Critical Illness Claims
It is recommended that in all cases individuals who have suffered a NFCI injury in the course of their forces career should make a claim under the Armed Forces Compensation Scheme (AFCS).  This is a no-fault scheme, so compensation should be paid in connection with any NFCI injury. 
AFCS compensation is usually lower than compensation in civil claims, but you can still make a civil claim even if you've made a successful AFCS claim. You should note that the amount of the AFCS award will be offset against the compensation you get from a civil claim.
Our lawyers are used to assisting with AFCS claims in the course of civil claims for NFCI, and we may be able to represent you only with an AFCS claim.
In addition to making a claim under the Armed Forces Compensation Scheme, you should also make a civil claim.
We recommend that claims should also be investigated under any Critical Illness Insurance policy because any claim made under a private insurance policy is not offset against the civil award.
Examples of People We've Helped
Our Military Claims Solicitors having helped many clients claim compensation from the MOD for injuries sustained while serving in the Armed Forces:
FAQs about Military Injury Claims
You usually have 3 years from the date of the incident to start Court proceedings, but time limits in the case of NFCI injuries is more complex. This is because you may not be aware that you have a significant injury until several years after the event or events which triggered the injury. 
If you think you may have a claim for NFCI, you should get specialist legal advice about making a civil claim as soon as possible.
The general rule for AFCS claims is that claims must be presented within 7 years from the date of the injury, but as with civil claims, the position is more complex with NFCI injuries.
In all cases, it's really important to get expert legal advice as early as possible.
We offer free legal advice over the phone and you should ask our Military Claims Solicitors if they can deal with you case on a No Win, No Fee basis. This means you won't have to pay us for any of the legal work we do unless we succeed in getting you your compensation.
Get in touch, today!
Fill in the form below to get in touch with one of our dedicated team members, or call our team today on: 0808 239 0244