Military Bullying and Harassment Claims
For free legal advice call our Military Claims Solicitors and we will help you. Ask if we can deal with your claim on a No Win, No Fee basis.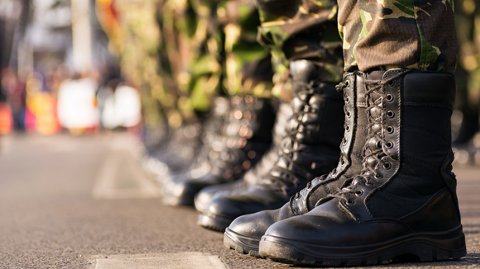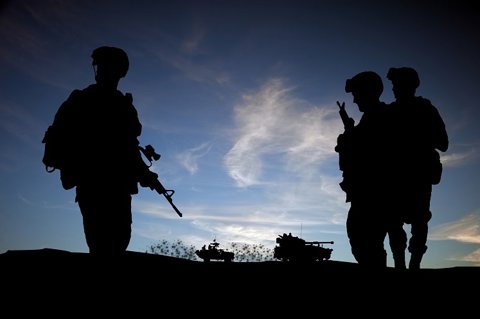 Our Military Claims Solicitors can help you get support and compensation if you've experienced bullying and harassment whilst serving in the British Armed Forces.
We know that any kind of bullying can have a huge impact on your mental health and put a strain on your relationships with loved ones. We also know how difficult it is to take action, but this shouldn't prevent you from getting the compensation you may be entitled to.
Our Military Claims Team are experienced in handling these types of claims and can provide tailored support suited to you, whether you've left the military or you're still serving.
If we can help with your case, it will be handled on a No Win, No Fee basis so you won't have to pay anything if your claim isn't successful.
Get in touch with our experienced Military Claims Solicitors for free initial advice.
Our Military Claims Team are experienced in handling sensitive claims and can support you at every stage of the process on a No Win No Fee basis. We can also offer free legal advice over the phone as part of an initial consultation.
Simpson Millar is committed to the Armed Forces Covenant. Our Solicitors are passionate about helping British Armed Forces personnel get compensation for rehabilitation support and any career-related losses.
Compensation for Bullying and Harassment Claims
The Ministry of Defence (MOD) have a duty of care to people serving in the military, but sadly we know cases of bullying and harassment are still common within the British Armed Forces. It was reported in 2021 that almost two thirds of women serving in the military had experienced bullying, harassment or discrimination during their career.
Unfortunately, the processes in place for dealing with bullying and harassment in the Armed Forces often fail to bring justice for the people who've spoken up. A report revealed last year that 89% of Armed Forces personnel subjected to harassment or bullying didn't make a complaint because they believed nothing would be done or it would negatively impact their career.
If you've experienced bullying or harassment while serving in the British Armed Forces, you shouldn't have to suffer in silence. We could help you make a claim. Get in touch with our dedicated Military Claims Solicitors for advice.
What is the Claims Process?
There are two main options for making a claim if you've experienced bullying or harassment during military service, these are 1) Making an Armed Forces Compensation Scheme claim 2) Suing the MOD with a Civil Court claim.  If you decide to make a claim through the Civil Court, we can support you at each step:
Free Claims Assessment

One of our expert Military Claims Solicitors will speak to you about your claim and let you know if we can help.

Investigation

You'll be assigned a Solicitor who will support you throughout your claim. They will put together the details of your case and submit this to the MOD.

Court Proceedings

If the MOD doesn't settle your claim, we'll represent you in court and work to get you the compensation and support you're entitled to.
Meet some of our Military Claims Team
Bullying and Harassment Claim FAQs
We can give free initial advice over the phone and if we take on your case, we'll deal with it on a No Win No Fee basis. This means you won't need to worry about paying us anything unless your claim is successful.
A claim under the Armed Forces Compensation Scheme (AFCS) which compensates for any injury, illness or death which was caused by service. Claims must normally be made within 7 years
A Claim in an employment tribunal usually needs to be brought within 3 months
Claims for negligence should usually be made within three years of the incident. 
Get in touch, today!
Fill in the form below to get in touch with one of our dedicated team members, or call our team today on: 0808 239 0244