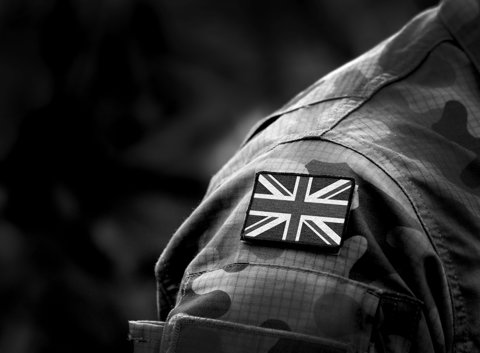 A Non Freezing Cold injury can have serious long-term consequences, such as considerable pain and loss of dexterity in your fingers, which may in turn affect your future job prospects. So if you've developed a Non Freezing Cold injury as a result of your military service, you may be entitled to compensation.
Whether you're currently in the British armed forces or served many years ago, you could be eligible for compensation if you believe the Ministry of Defence (MoD) didn't do enough to reduce your risk of getting injured. Any compensation settlement should give you the means to live with your condition and overcome any financial hit that you've taken.
Get in touch for a free legal advice and we'll be happy to assess the details of your claim. We may be able to act for you on a No Win, No Fee basis – ask us for details.
What is the Ministry of Defence's Duty?
The Ministry of Defence (MoD) has a duty of care to employees, so it's legally required to limit the risk of Non Freezing Cold Injuries as much as possible. This means the MoD should:
Limit unnecessary exposure to cold conditions
Ensure personnel are equipped with the right equipment, such as suitable gloves and boots
Ensure personnel recognise the signs of Non Freezing Cold Injuries
Educate personnel about how to treat Non Freezing Cold Injuries
Diagnose and treat Non-Freezing Cold Injuries while they're still at an early stage.
If the MoD fails to do this, it's likely that necessary treatment will be delayed and you may experience permanent damage.
Why Should I Claim Compensation?
Non Freezing Cold Injuries can lead to many service personnel being discharged from the armed forces on medical grounds. But since they have symptoms such as persistent pain and reduced dexterity in their fingers, they may struggle to secure subsequent employment.
So if your armed forces career has ended prematurely, it's difficult to find new work and you're in constant pain, all through no fault of your own, you should be able to be compensated.
We should stress that you don't need to have worked in sub-zero temperatures to develop Non Freezing Cold injury, as it can be a consequence of performing training exercises in the UK or working outdoors in other countries.
What Causes Non Freezing Cold Injury?
Non Freezing Cold Injury is caused by exposure to wet conditions and temperatures just above freezing leading to tissue and nerve damage and blood flow restriction.
Symptoms include:
Cold and numbness
An intense, painful, burning sensation
Blisters
Redness
If untreated, a person's feet can swell to 2 to 3 times their normal size and cause excruciating pain. Furthermore, their symptoms may become so severe that the only option is to have a foot amputation.
Non Freezing Cold Injury was especially common during World War 1, when it was referred to as trench foot. Few injuries today will result in the kind of consequences seen by soldiers over 100 years ago, as prevention and injury management is more sophisticated, and in almost all cases, the after-effects are less extreme.
In the modern era, exposure to cold and wet conditions in training can be controlled, and appropriate cold weather and waterproof clothing should be provided to minimise the risk of injury.
Nonetheless, with training designed to provide a physical challenge, and exposure to the elements essential in field training, injuries still frequently arise. Non-Freezing Cold injury can still therefore have serious, lifelong effects.
If you've been diagnosed with the condition, you should get legal advice from a Personal Injury Solicitor who specialises in Military Claims on whether there may have been breaches of duty.
Would you like to speak with one of our Military Claims Specialists?
Fill in your details and one of the team will call you back or if you need to speak now call us on 0808 239 0244