Military & Armed Forces Negligence Solicitors
For free legal advice call our Military Medical Negligence Solicitors and we will help you. Ask if we can deal with your claim on a No Win, No Fee basis.

We're rated
'Excellent'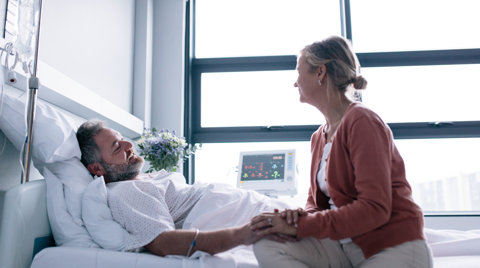 If you've suffered medical negligence from a military doctor, medical officer or nurse while serving in the British Army, Navy, RAF or the Army Reserve, you could claim compensation.
Our expert Medical Negligence Solicitors offer a free assessment of your case and can talk you through how to make claim against the Ministry of Defence (MoD). We may be able to deal with your claim on a No Win, No Fee basis – ask us for details.
We've recovered significant amounts of compensation for people who have been injured by medical while serving in the military and helped them get the specialist treatment and support they need. We also have a team of Personal Injury Solicitors who specialise in Military Accident Claims such as PTSD and Non-Freezing Cold Injuries, so you can be assured that we have many years of experience making successful claims against the MoD.
Why Choose Simpson Millar?
Meet some of our Military Claims Team
Examples of People We've Helped
Our Military Claims Solicitors having helped many clients claim compensation from the MOD for injuries sustained while serving in the Armed Forces. Here are just a few of the people we have helped:
FAQs about Military Injury Claims
There is a time limit for making a personal injury claim. This is usually 3 years from the date of accident or injury, or 3 years from when you first became aware of your condition. This is called the date of knowledge.
In all cases, because of arguments on time limits, it's important to get specialist legal advice as early as possible.
Witness evidence is crucial in military accident and injury claims, so it's important to get this evidence as soon as possible whilst witnesses have a clear memory of the accident or event.
You'll get a free initial consultation about your situation and if we can we'll take on your case on a No Win, No Fee basis.
If the MOD admit partial or full responsibility for the accident, we can ask for an Interim Payment to be made. This could help you with any financial pressures or to pay for any medical care you may need now.
Any Interim Payment will be deducted from your final compensation payment.
To make an armed forces medical negligence claim, it needs to be proven that the standard of care provided by one or more military medical personnel fell short of what you'd reasonably expect, and that you suffered negligence as a result.
Common medical mistakes include:
Poor record keeping
Failing to administer medication
Not performing surgery to the required standard
Misdiagnosing a condition or diagnosing it too late
Failure to communicate adequately or at all with the Chain of Command, leading to inappropriate physical demands in the course of duties, leading to an aggravation of the injury
Mistakes made by military doctors, medical officers or nurses can have severe consequences for service personnel, such as:
Physical disability
Psychological damage, such as anxiety, depression and PTSD
Existing injuries being made worse
Get in touch, today!
Fill in the form below to get in touch with one of our dedicated team members, or call our team today on: 0808 239 0244