Military Injury & Accident Claims Solicitors
For free legal advice call our Military Claims Solicitors and we will help you. Ask if we can deal with your claim on a No Win, No Fee basis.

We're rated
'Excellent'
We are a national law firm, with a dedicated team of Personal Injury Lawyers who specialise in military accident and injury claims.  Please get in touch for a free consultation to discuss your potential claim for compensation.
If you are still serving in the British Armed Forces or are a veteran, you could make a claim for compensation if you have been injured in the course of your military career.
The MOD have a duty to take reasonable steps to make sure that all Armed Forces personnel are safe whilst in training, and on operational duties. If you've been involved in an accident in the course of your duties you could claim compensation.
You could also make a claim if your Chain of Command or Forces Medical Officers fail to manage any physical or psychiatric injuries you sustain in service, leading to an aggravation of a pre-existing injury.  If the Chain of Command or Medical Officers have not managed you to a reasonable standard, you may be entitled to make a claim.
Why Choose Simpson Millar?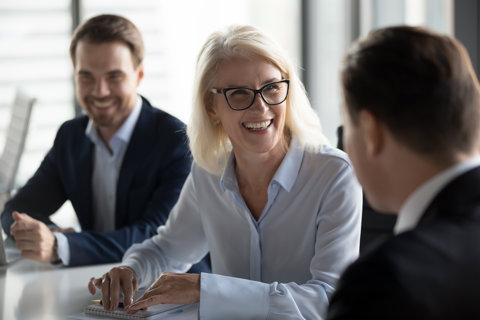 Our Dedicated Major Trauma Team
If you or a loved one has suffered a life-changing injury, we can help you get the right support and advice. With Simpson Millar, you'll have a whole team on your side. We have some of the best personal injury solicitors in England and Wales and other specialist legal teams to meet all your needs. This should reassure you that you've come to the right place.
You're probably facing many day-to-day challenges after your injury, so we want to make dealing with any legal issues as seamless and stress-free as possible. Then you can focus on your recovery and living a fulfilling, independent life.
Our dedicated team have the experience and knowledge to guide you through every step. We know choosing someone to help you can be an difficult decision, but hopefully we can prove that you've made the best choice.
Military Accident Compensation
Our Military Claims Lawyers help members of the Armed Forces and veterans to claim compensation for a wide variety of accident and injury claims including:
Meet some of our Military Claims Team
FAQs about Military Injury Claims
There is a time limit for making a personal injury claim. This is usually 3 years from the date of accident or injury, or 3 years from when you first became aware of your condition. This is called the date of knowledge.
In all cases, because of arguments on time limits, it's important to get specialist legal advice as early as possible.
Witness evidence is crucial in military accident and injury claims, so it's important to get this evidence as soon as possible whilst witnesses have a clear memory of the accident or event.
You'll get a free initial consultation about your situation and if we can we'll take on your case on a No Win, No Fee basis.
If the MOD admit partial or full responsibility for the accident, we can ask for an Interim Payment to be made. This could help you with any financial pressures or to pay for any medical care you may need now.
Any Interim Payment will be deducted from your final compensation payment.
Get in touch, today!
Fill in the form below to get in touch with one of our dedicated team members, or call our team today on: 0808 239 0244