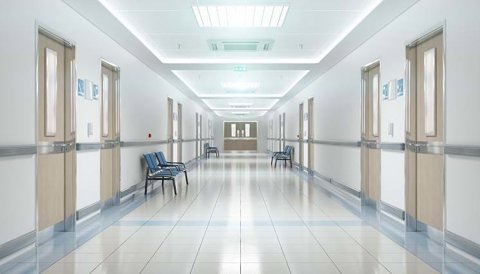 Interim Payments in Personal Injury Claims Explained
Posted on: 3 mins read

Updated on 3/3/2022
If your Personal Injury or Medical Negligence claim is yet to settle, but you're in urgent need of compensation, you may be able to receive an interim payment.
An interim payment may be awarded if and when the other side admits liability (fault), so you can get some of the compensation to ease financial pressures and pay for medical care and support.
Get in touch with our Personal injury Solicitors for free legal advice and we'll be happy to assess your claim. We may be able to act on a No Win, No Fee basis, so ask us for details.
About Interim Payments in Personal Injury Claims
Your Personal Injury claim may take some time to conclude as your Personal Injury Solicitor will need to ensure that your medical condition has settled to a point where the experts can reasonably predict your long-term future.
But this doesn't mean that you need to be without any money until your Personal Injury claim has settled. And this is where the benefit of interim payments could come into play.
Once the other side has admitted liability or partial liability for your injuries, your Personal Injury Solicitor can apply for one or more interim payments of compensation. These funds may be badly needed and can help you manage expenses, such as:
daily household expenses;
accumulated debts;
necessary equipment such as a wheelchair, and home adaptations;
private medical treatment, rehabilitation, physiotherapy and care you may need.
In short, interim payments can get you started on your road to recovery, even if your Personal Injury or Medical Negligence claim isn't completely resolved.
When can I get an Interim Payment for Personal Injury?
This depends on the circumstances of each case, and in most instances, interim payments will only be achievable where:
liability has been admitted;
the defendant is insured;
it can be demonstrated that there's a reasonable need for an interim payment.
Our Personal Injury Solicitors will work with you on this and do our best to get you an interim payment as early as possible during the Personal Injury claims process.
Our clients rate us as
'Excellent'

4.5 out of 5 based off 2457 reviews
What if the Other Party Denies Liability?
A Personal Injury or Medical Negligence claim may take a long time to settle because the other party or their insurer refuses to admit liability. So it might not be possible to secure an interim payment until the case is resolved.
However, we can still apply to a Court and ask a Judge to order an insurer who doesn't want to pay out to issue an interim payment.
What if the Other Side wants to Settle Early?
It may be the case that the other party wants to settle with you quickly to get the matter over with. However, agreeing to settle early can often be counterproductive in the long run, as you may end up accepting a sum that's well below what you're entitled to.
So if you find that your compensation settlement isn't enough to ease your financial pressures or help you cope with an injury, it's too late to do anything about it.
Requesting an interim payment can help to ensure that you won't be tempted to settle early just for the sake of it, and that you don't go without funds that are badly needed.
With an interim payment, you'll have the financial help you require when you need it most, but leave the door open to getting the full amount of compensation you're entitled to, that's based on a comprehensive and thorough assessment of your needs, circumstances and medical prognosis.
How Many Interim Payments Can I Receive?
You can receive multiple interim payments while a Personal Injury or Medical Negligence case is proceeding and there's no upper limit on how many interim payments can be awarded.
However, a Court will only approve it if they are happy that there is a good reason for requesting a further interim payment, and that you're asking for a reasonable amount.
Any interim payments you receive will be deducted from your overall settlement figure that you receive when your claim reaches its conclusion. If you receive more interim payments than your claim is worth, you need to pay back any overpayment.
Get in touch, today!
Fill in the form below to get in touch with one of our dedicated team members, or call our team today on: 0808 239 3227