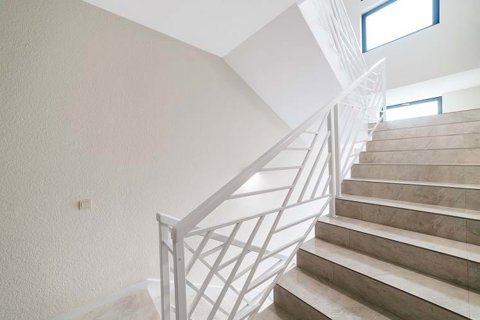 How Common are Stair-Related Accidents?
Posted on: 3 mins read

As Personal Injury Lawyers, we see first-hand the effect that a stair-related accident can have. As well as the physical injury, individuals can be left lacking confidence or feeling that their sense of independence has gone. This is especially true for older people who are the most at risk of suffering a fall.
If you've had a fall that's resulted in an injury, our Personal Injury Lawyers could help you. Get in touch for free initial advice.
How Often do Stair-Related Accidents Happen?
Stair-related accidents have been termed by the Royal Society for the Prevention of Accidents (RoSPA) as a "forgotten killer" as many people overlook the potential danger of something that exists in so many buildings.
But sadly, over 700 people die every year in England alone as a result of a fall on a set of stairs and a further 43,000 people are hospitalised annually because of stair-related accidents.
For older people, the risk presented by falling down stairs is even greater. Every year, more than a third of people over 65 and half of those over 80 suffer a fall that needs medical treatment, costing the NHS and wider healthcare system over £2.3 billion every year.
The effects of a leg or hip fracture on an older person can be devastating, both physically and mentally – it's not unusual for people to feel that their confidence has taken a knock after suffering a fall and this can significantly restrict their quality of life.
Clearly, this is a problem that needs to be addressed and Royal Society for the Prevention of Accidents (RoSPA) have been working hard to reduce the number of unnecessary stair-related injuries and deaths in the UK with their Fall Fighters movement.
RoSPA are calling on as many people as possible to sign up to and become Fall Fighters as there is so much we can do to help prevent unnecessary stair-related accidents. It's free to sign up and it might just help you to protect a loved one, elderly relative or employee.
What Causes Accidents on Stairs?
We've touched on how common stair-related accidents are, but why are they happening so often?
In England and Wales, the Building Regulations 2010 sets out recommendations for stair safety, these include:
Well-lit stairways;
Handrails within reach and at an appropriate height;
Clearly marked edges on steps;
Good slip resistance;
Stairs are free from hazards and obstacles.
However, at the moment, these are only recommendations and are not mandatory. As a result, many builders and property developers have ignored these specifications and focused on the regulations they're required to comply with. Because of this, stairs are often built without proper consideration of safety, causing people to over-step stairs, trip or fall without being able to reach a handrail for support.
We know that the Government are consulting on incorporating safer stair design as a compulsory measure in the Building Regulations and we will be monitoring the progress on this at it goes on.
What are the Most Common Stair-Related Injuries?
Often, if someone suffers a fall down a set of stairs, they will be able to recover themselves and might come out with a few cuts and bruises. But unfortunately, there are a whole host of more severe injuries that can result from a stair-related accident. Some of the most common include:
Soft tissue injuries;
Sprains;
Muscle strains;
In the most tragic cases, a fall down a set of stairs could also be fatal. In these scenarios, a loved one could be entitled to make a fatal injury claim on the person's behalf.
How Could a Personal Injury Lawyer Help me?
If you've suffered an injury because of a stair-related accident, or you've lost a loved one, the thought of making a claim can feel overwhelming. At Simpson Millar, our Personal Injury team aim to take some of the pressure away from you so that you can concentrate on rehabilitation and spending time with the people that matter to you. 
We offer a free initial consultation where we'll listen to your situation and let you know how we can help you. You'll then be given a Solicitor who will be with you for the whole claims process, keeping you up to date at every stage.
Once we find out who was responsible for your accident, we'll ask them to admit responsibility and start to collect evidence to support your claim.
In cases where the other party admits liability, we could also apply for interim payments to cover any immediate costs that can't wait until your claim is settled.
For further information, get in touch with our expert Personal Injury Solicitors today.
Get in touch, today!
Fill in the form below to get in touch with one of our dedicated team members, or call our team today on: 0808 239 3227