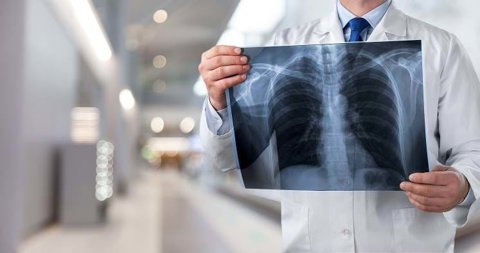 How to Claim for Asbestosis
Posted on: 1 min read

This article was updated on 31 August 2022.
Asbestosis is a severe lung condition that results from breathing in significant amounts of asbestos dust and fibres over a prolonged period of time. Usually, people will be diagnosed with asbestosis years after first being exposed to the material, often at a former workplace.
There is currently no cure for asbestosis and a diagnosis can be devasting for individuals and their loved ones. If you've been diagnosed with asbestosis in the last three years and it was caused by your working conditions, you could be entitled to compensation. Our Industrial Disease Solicitors  have considerable experience of helping people with asbestos-related illnesses get compensation and rehabilitation support.  Some examples include:
For free initial advice, contact our Industrial Disease Solicitors.  We'll look at your claim as part of a free claims assessment and let you know if we think it has a good chance of success. Ask us if we can manage your claim on a No Win, No Fee basis.
What Does the Asbestosis Claims Process Involve?
Seek Medical Advice

Before getting legal advice, you should discuss your asbestosis symptoms with your GP and ask them whether they're likely to have been caused by your past working conditions. Keep a record of any advice you're given by your doctor and what treatment you are prescribed. If you're referred to a specialist, you should again keep a note of any relevant details.

Free Claims Assessment

After getting medical advice, you should then contact our specialist Industrial Disease Solicitors. We'll carry out an initial assessment of your claim and let you know if we think you have a strong case.

Collecting Evidence

If we can take on your claim, we'll start gathering relevant evidence. This will include a report obtained from an independent medical consultant outlining the nature of your asbestosis symptoms and a prognosis, evidence of your financial losses, as well as tracing details of your past employers and their insurers.

Valuing Your Claim

With the information we collect, we'll be in a good position to identify what type of care and support you may need, value your compensation claim and approach the other party to seek damages.

Letter Of Claim

We'll send a letter to your former employer or their insurer and inform them of the circumstances and allegations surrounding your claim. They'll then have three months to carry out their own internal investigations.

Negotiation

We'll do all we can to negotiate a settlement as soon as we can. But if the other side won't accept responsibility initially, we can bring Court proceedings as we continue our attempts to secure a settlement without the need to go to trial.
FAQs about Asbestosis Claims
The symptoms of asbestos related illnesses can take  decades to manifest, so establishing when and where you were exposed to asbestos may, on the face of it, appear to be impossible.
However, our Industrial Disease Solicitors are specialists in carrying out this type of investigation and getting results. We maintain a database of companies and have access to details of insurers to help with our investigations, so even if the company you worked for doesn't exist anymore, you may still be able to make a claim.
Any asbestosis compensation settlement you receive will reflect the severity of your condition and its impact on your life.
In the most severe asbestosis cases, you could be awarded up to  £105,000 compensation to reflect your pain, suffering and loss of amenity - in other words, how your quality of life has been affected. In cases of mild asbestosis, compensation could be between £15,000 and £35,000.
But it's important to note that these figures are just estimates, and any compensation settlement you may receive will depend on the specific circumstances of your case. They also do not include additional compensation that will reflect the financial impact of your asbestosis, such as any loss of income you've experienced and the cost of any care and home assistance you may need. Some claims can therefore reach settlements over £100,000.
The compensation is designed to put you back in the financial position you would've been in had you not developed asbestosis, which means the figure will vary greatly for each individual claimant. For more information on how asbestosis compensation settlements are calculated, see our Asbestosis Compensation Payouts Guide.
In England and Wales, you must make a claim for asbestosis compensation within three years of the date you were diagnosed with the condition.
This is why it's so important to get in touch with an expert Industrial Disease Solicitor as soon as possible after your diagnosis, so you can start the process of getting the compensation and support you're entitled to.
We understand the thought of taking legal action can be daunting and you might be feeling unsure about whether you have a valid case. With our free claims assessment, you have nothing to lose and you might find you have a strong claim for compensation. 
Get in touch with our experienced Industrial Disease Solicitors to find out more about the claims process and how we can support you throughout.
Get in touch, today!
Fill in the form below to get in touch with one of our dedicated team members, or call our team today on: 0808 239 0144