Divorce Solicitors in Machester
For initial legal advice contact our Divorce Solicitors in Manchester and we will help you.

We're rated
'Excellent'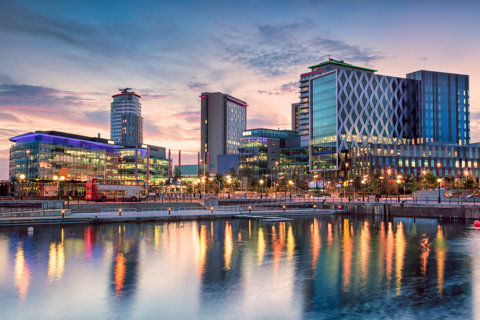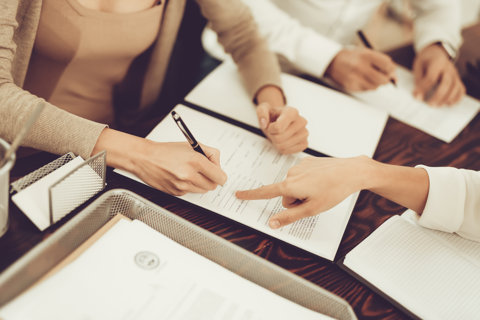 When a relationship breaks down, it's common and understandable to feel alone and worried. How you choose to represent yourself in a divorce will affect the rest of your life. You'll want someone to always have your best interests at heart and fight your corner relentlessly. That's where our team of Divorce Solicitors come in.
If you're going through a divorce, there's a lot to think about. You'll need to decide what happens to your money, property and children if you have any. From property to pensions, our Specialist Team of Divorce Solicitors in Manchester are here to help.
With 170 years of experience, you're in safe hands with Simpson Millar. No matter how complex or straightforward, there's not much we haven't come across. We know divorce can get messy. That's why we always try to keep things as amicable as possible while still offering you the best legal protection. We advise compassionately and work in your best interests.
We offer sound legal advice and our Divorce Solicitors in Manchester offer a Fixed Fee Divorce. This means you know exactly how much your divorce is going to cost, with no nasty surprises. If you're interested, read on to find out more about us and the services we offer.
Why Choose Us as Your Divorce Solicitors in Manchester?
Getting a divorce can be complicated, but it doesn't have to be. At Simpson Millar, we aim to make the process as simple and quick as possible. Whether you and your ex agree or not, we'll put you first and strive to settle things amicably. If we can avoid going to Court, we will.
Here are just a few reasons why you should trust us to represent you if you're looking for a Divorce Solicitor in Manchester:
Divorce Disputes in Manchester
Whether you've been married for a couple of years or decades, we're here to help. Our Manchester Solicitors for Divorce specialise in all sorts of disputes and can offer expert advice on:
Your Divorce Petition
Cross Petitions
Civil Partnership Dissolution Hearings
Judicial Separations
Are you worried about the implications of divorce on your finances? If so, we'll advise you on the best Financial Settlement to protect you and your future.
Contact Our Divorce Lawyers in Manchester
If you've had a relationship breakdown, get in touch with one of our Divorce Solicitors in Manchester today. Once we understand your situation, we'll offer some initial advice. If you then choose us to represent you, we'll do everything we can to get you what you deserve.
Contact Our Specialist Divorce Solicitors in Manchester Today
How to Find Us
Our Manchester office is on Chancery Place in the city centre. St Peter's Square and Market Street tram stops on the Manchester Metrolink network are less than 5 minutes' walk away and is served by regular trams through the City.
Call or get in touch with our our Personal Injury specialists in Manchester today for a Free Claims Assessment. 
You can find us at:
Chancery Place
50 Brown St
Manchester
M2 2JT
Get in touch, today!
Fill in the form below to get in touch with one of our dedicated team members, or call our team today on: 0808 239 3465