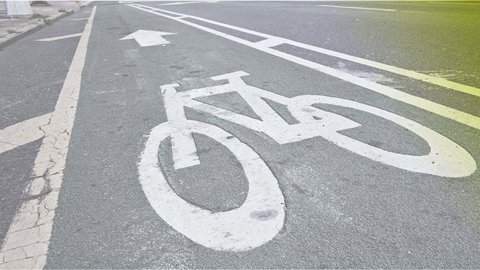 Safety Concerns as Brits Consider Cycling to Work
Posted on: 3 mins read

Susan Vanden
Partner, Road Traffic Accident Technical Manager
This article was updated June 2022
More and more people are looking at cycling as a good way to avoid crowded buses and trains, ease congestion on the roads, reduce pollution and improve health.
But safety remains a big concern to many novice and experienced cyclists alike. As Road Traffic Accident Solicitors, it's something we think about every day as we help our clients who have suffered often life-changing injuries as a result of an cycling accident that wasn't their fault.
A survey from Network Rail showed that while 1 in 5 people in the UK were thinking about cycling to work, nearly half worried about cycling on busy roads.
The Government committed to offering cycling training to everyone that wanted it, which may help ease people's concerns, but the fact that safety is such a big worry to people who'd otherwise consider cycling more is a big problem. It's clear that education on cycle safety is vital if we're to avoid a big increase in the number of cycling accidents.
If you or a loved one has been injured in a cycling accident, get in touch for a free claims assessment and legal advice. We have an excellent track record in cycling accident claims, helping injured cyclists and their families get the compensation, rehabilitation and support they need. For example:
What Safety Measures Do Cyclists Want?
Cyclists across the UK were recently asked by insurance company Cycleplan what steps should be put in place to make cycling safer. Among the most popular suggestions were:
Cycle lanes completely separate to the road
Bigger fines for dangerous drivers
Tougher rules on using bike helmets and lights
Cyclist awareness to be included in the driving test
Important Changes to the Highway Code
In 2022 the Highway Code was updated and three new rules were introduced which relate to cyclists.  In Rule H1 we are reminded that cyclists have a responsibility to reduce danger to pedestrians. Other people you encounter may have impaired sight, hearing or mobility which may not be obvious. In Rule H2 it says cyclists should give way to pedestrians crossing or waiting to cross a road into which, or from you are turning.  Cyclists also have priority on parallel crossings. It is also important to know that cyclists now also have to give way to pedestrians on shared use cycle tracks and to horse riders on bridleways. Rule H3 reminds drivers and motorcyclists not to cut across cyclists or a flow of cyclists especially when turning into a side road.  This update of the code reminded us all of the hierarchy of road users in which cyclists are listed as the second most vulnerable behind pedestrians.
What's Being Done to Get Us Cycling?
In 2020 the Government's announced a £2 billion drive to get more people cycling. Cycle training was offered to adults and children. This was available from schools, councils and cycle training schemes.
The Government also committed to creating thousands of miles of new protected bike lanes, and launched £50 bike repair vouchers to encourage more people to travel by bicycle.
 Cycleplan poll shows that more than two-thirds of cyclists wanted the Government to go further. Figures also reveal:
Nearly 9 in 10 cyclists believe the UK lags behind other countries when it comes to cycling safely;
Less than 1 in 5 feel "safe" or "very safe" when cycling on UK roads;
More than 1 in 3 cyclists have been injured on the roads in the previous 12 months.
Interestingly, how safe people feel depends partly on where they live. For example, 71% of cyclists in Cardiff feel unsafe, as do 65% of cyclists in Leeds, 55% in Manchester and 54% in London.
This says to us that the standard of cycling infrastructure varies a great deal across England and Wales, so this is problem which must be dealt with if more people are to feel safe on their bikes.
If cycling is seen as a key part of getting people back to work, it has to be done safely. If you've been injured in a cycling accident that wasn't your fault, perhaps because of a motorist's negligence or a defect in the road surface such as a pothole, get in touch with our Road Traffic Accident Solicitors.
We offer a free claims assessment and legal advice, so we can discuss your situation with you. If we take on your claim, we'll investigate precisely what happened, who is responsible for your injuries and negotiate with them for a fair amount of compensation to be paid.

The compensation awarded should include both general damages and special damages to reflect everything from the pain and suffering you've gone through to the cost of any medical treatment, care and rehabilitation you need, as well as any financial losses. This includes lost earnings and the cost of repairing or replacing your damaged bicycle, helmet and personal belongings.
Get in touch, today!
Fill in the form below to get in touch with one of our dedicated team members, or call our team today on: 0808 239 6443