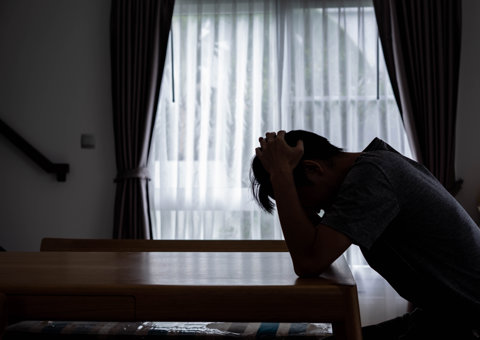 If you've lost someone to suicide, could more have been done by medical professionals to prevent them from taking their own life?
When someone commits suicide it's unbearably painful for those they leave behind. But it's especially difficult if the decision to end their life could've been prevented by medical professionals who knew they were at risk of suicide.
If a friend, relative or family member took their own life and medical experts could've done more to prevent this suicide, you could be entitled to claim for Medical Negligence.
Did Medical Professionals Fail to Prevent a Suicide?
Medical professionals have a duty of care to give the best possible treatment to their patients.
This not only applies to physical injuries or illnesses, but also to mental health and wellbeing problems. It's their job to protect a life wherever possible.
Potential Signs of Suicide
Suicidal thoughts usually develop over time if an underlying mental health issue, such as depression, Post Traumatic Stress Disorder (PTSD), or bipolar disorder isn't treated.
They can also be triggered by traumas such as a life-changing injury or illness, the death of a loved one, loss of a job, or serious financial problems.
In up to 75% of suicide cases, the person suffering from suicidal thoughts will give out warning signs, such as:
long-lasting sadness, mood swings, and unexpected rage;
hopelessness about the future;
becoming calm after a period of rage or depression;
avoiding friends or social activities;
changes in attitude or behaviour;
self-harming, reckless driving or increased use of drugs or alcohol;
making preparations such as giving away personal possessions or

making a will

;
talking about suicide.
A mental health expert should be able to see that a patient is suffering from suicidal thoughts and give that patient the help and support they need to try and prevent suicide.
Failure to Prevent Suicide
There's a strong chance that a medical expert has breached their duty of care and could've done more to prevent suicide if they failed to:
diagnose the mental health problem;
identify the suicide risk factors;
respond to requests for help;
arrange for supervision for high-risk individuals;
keep high-risk patients away from potentially life-threatening materials, objects or drugs;
keep the patient in hospital until they're mentally stable;
administer appropriate care or medication to treat mental health problems;
draw up adequate care plans;
keep the patient's family updated.
If you think more could've been done to save your friend, relative or family member from suicide, then contact the Medical Negligence team.
Failure to Prevent Suicide Claims: How we can Help
The idea of taking legal action against medical professionals who should've done more to prevent the suicide of someone you loved can be overwhelming.
That's why the Medical Negligence team at Simpson Millar will support you through the entire claims process with care, compassion and discretion.
No amount of compensation can make the situation better, but we'll work tirelessly to hold those responsible for your loved one's death, accountable for their lack of care.
We'll do everything we can to secure you the apology you deserve and the compensation you need to help you pay for things like:
Funeral costs
Loss of earnings
Childcare costs
Counselling services
What will Happen if I Decide to Make a Preventable Suicide Claim?
First, get in touch with us and we'll set up a free consultation where we'll talk through what happened. If we think that medical professionals were negligent and should've done more to prevent the suicide of your loved one, we'll start the claims process.
We'll collect evidence to support your claim, including medical records and the opinions of independent mental health experts. We'll use this evidence to establish the amount of compensation you're entitled to.
Most Preventable Suicide claims are settled out of court, but if the other side denies responsibility or doesn't agree with the amount of compensation we're asking for, then we'll start Court proceedings.
Often, these cases don't make it to Court, but if we do, we'll be with you every step of the way.
Want to speak with our Public Law and Human Rights Solicitors?
Fill out your details and one of our team will call you back or call us now on 0808 239 1344