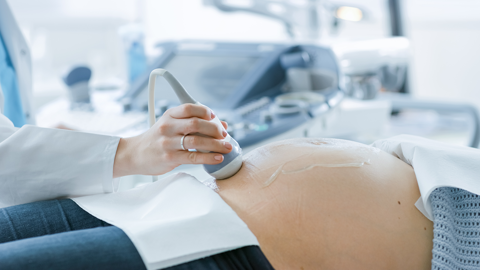 A mother and daughter from Northern Ireland who were forced to raise funds to travel to a private clinic in England for an abortion are to be compensated by the UK Government, it has been announced today.
Known only as A and B, the duo instructed law firm, Simpson Millar, to issue legal proceedings against the English Secretary of State for Health seven years ago after they were forced to raise £900 to make the trip for A to receive the treatment.
In 2014, the High Court ruled that women from Northern Ireland were not legally entitled to free abortions on the NHS in England, following which the case was heard on appeal by the UK Supreme Court in 2017 but was narrowly rejected.
However, within weeks of the ruling, the UK Government agreed to introduce a scheme to allow women from Northern Ireland to access abortion services free of charge in England, with those on low incomes also permitted to claim travel expenses.
Despite the concessions, with no guarantees that the voluntary scheme would remain in place, A and B pursued an application to the European Court of Human Rights pleading breaches of Article 8 (respect for private life) read with Article 14 (discrimination).
A judgment published this morning ruled that A and B will now be compensated by the UK Government, which will also pay a contribution towards their legal costs.
Speaking after the decision the family's lawyer Angela Jackman, a Public Law Solicitor and Partner at national law firm Simpson Millar and Senior Law Lecturer and Continuing Professional Development (CPD) Consultant at the City Law School,  said this had been an 'important case' which had helped to 'raise awareness' of the discrepancy in access to NHS-funded abortion services for women in Northern Ireland.
Angela said: "A and B's application to the European Court has finally resolved through a friendly settlement between the parties. Terms include payment of compensation by the UK Government to A and B, and a contribution towards their legal costs.
"This is a very important case which proved instrumental in raising widespread awareness of the discrepancy in access to NHS-funded abortion services for women in Northern Ireland.
"It also played a part in highlighting the inconsistent and incredibly restrictive laws in Northern Ireland which, until recently, prohibited lawful abortion except in extremely limited circumstances.
"It is notable that the UK Government's concession in June 2017 specifically quoted the Supreme Court's decision in A and B as permitting it to implement the concession. Thousands of women have since benefitted and many more will continue to benefit until services are available in Northern Ireland.
"A and B's tenacity in pursuing litigation for over six years is deeply commendable and they have appreciated the consistent support they received throughout.
"Of course, they are relieved that after almost seven years they are finally able to have closure on these difficult issues. "
A and B were only able to afford the treatment and travel costs thanks to financial support from the charity Abortion Support Network. Their situation was typical of thousands of women in Northern Ireland who had no choice but to travel due to the then restrictive laws in Northern Ireland.
On 22 October 2019, the Northern Ireland (Executive Formation, etc) Act 2019 decriminalised abortion in Northern Ireland. Whilst this will eventually enable women in Northern Ireland to access lawful abortions at home, the scheme in England continues to provide a vital interim service.
Want to speak with our Public Law and Human Rights Solicitors?
Fill out your details and one of our team will call you back