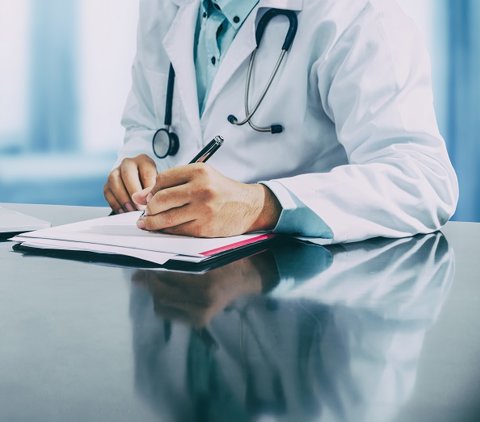 The Jury at an inquest into the death of a young women from Romford who died while in the care of Jeesal Cawston Park Hospital have raised eleven concerns regarding her care.  
Amongst other matters, the Jury raised concerns about the governance and control of the hospital, staff shortages, communication with her family, emergency equipment and procedures and inaccessible patient information.
Joanna Bailey, 36, tragically passed away on 28 April 2018 of Sudden Unexpected Death in Epilepsy (SUDEP) at the Norwich-based hospital where she had been detained under the Mental Health Act since October 2016.
Suffering from learning disabilities, as well as long standing physical health conditions including epilepsy and sleep apnoea, in 2014, aged 26, Joanna also developed mental ill health which left her at times feeling suicidal and depressed, and suffering from delusions such as hearing voices.
At a 5-day inquest into her death which concluded today at Norwich Coroner's Court, the Jury heard that she was required to wear a sleep apnoea mask known as a CPAP machine (continuous positive airway pressure) at night as a result of her condition.
The treatment was to help her sleep and minimise her risk of seizures and the possibility of SUDEP, however investigations which took place following her death found that her care plan failed to provide any information in relation to sleep apnoea or the use of the CPAP machine.
Medical evidence revealed during the inquest showed that she had 60 seizures in the 18 months she was detained in Jeesal Cawston Park, including at 7pm on the day before her death. However, there was no referral to a neurologist.
Speaking following today's judgment her family, who were represented at the hearing by INQUEST Lawyers Group members Chris Callender of Simpson Millar Solicitors, and Oliver Lewis of Doughty Street Chambers, said they were devastated by the 'catalogue of mistakes, system problems and poor care' that she received.
Her father, Keith Bailey, added that in their opinion there had been 'many missed opportunities to avoid her premature death'.
Their Lawyer, Chris Callender of Simpson Millar Solicitors said, "This has been an extremely difficult and trying experience for the family who are devastated to learn that there were so many missed opportunities to potentially save Joanna's life.
"Their grief has been further compounded by the accounts provided by the staff witnesses throughout the inquest, which they felt were inconsistent and confused, painting a picture of chaos, panic and blame."
During the inquest evidence was heard from a Consultant Neurologist, who had treated Joanna previous to her admission to Cawston Park, who said that for the last 209 nights of her life, the CPAP machine's data chip showed that she used the machine for only 29 nights, the last being 19 January 2018.
He said that the failure to ensure that Joanna regularly used her sleep apnoea mask increased her risk of SUDEP.
A serious incident investigation which was carried out following her death, found that on the night she died staff failed to enter her room to check on her wellbeing between 1am to 3am, despite a care plan that required 30-minute observations.
At the inquest the Jury heard that at 3.14am on 28 April 2018, a support worker found Joanna unresponsive in her bed. Despite a registered nurse and five care workers on duty all being trained first aiders, CPR was not attempted.
The registered nurse reportedly fetched a bowl containing a pulse oximeter, a blood pressure cuff and a thermometer, but not the defibrillator that was on the ward.
Paramedics arrived at around 3.32am but by that time Joanna had not been breathing for at least 18 minutes and despite their best efforts, Joanna was pronounced dead at 4.09am. 
The Consultant Neurologist told the inquest that the failure to ensure Joanna obtained neurological treatment for her epilepsy, the lack of regular observations on the night of her death and the lack of use of her sleep apnoea mask, amounted to a failure to provide basic medical care.
Keith Bailey, father of Joanna said: "We have listened in the last five days to a catalogue of mistakes, system problems and poor care provided by Jeesal Group to our vulnerable daughter.
"At no point were we made aware that Joanna wasn't using her CPAP machine, which she had regularly been doing with prompting, encouragement and assistance, since 2012.
"Now we are having to come to terms with the loss of our loving, funny and fabulous daughter and, in our opinion, there were so many missed opportunities to avoid her premature death.
"We desperately wanted the jury to be able to consider that our daughter's death was contributed to by neglect because of the gross failure by the Jeesal Group to provide basic medical care. We are disappointed that the coroner refused to permit the jury to consider that Joanna died of SUDEP contributed to by neglect.  
"We are grateful to the jury who took the time and care with the evidence and raised eleven concerns about the services of Jeesal Group which we fully endorse."
During the course of the inquest, Jeesal Group's barrister made submissions that Joanna's father, Keith Bailey, should not be permitted to give oral evidence, as he did not have any "facts" but only "opinions" to share.
When he did give evidence, Jeesal Group subsequently made submissions to the coroner that neglect should not be left to the jury, which the coroner accepted, on the basis that causation was not made out.
Want to speak with our Public Law and Human Rights Solicitors?
Fill in your details and one of our team will get in touch