Judge Rules Asylum-Seeker Wasn't Given Proper Healthcare Resources
Posted on: 2 mins read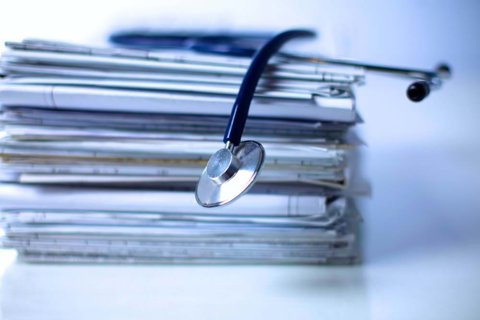 On 25 October 2019, AXG (an acronym given to hide her identity) and her daughter were granted asylum in the UK. They were given initial accommodation and stayed in six different hotels across a timespan of 20 months.
After listening to what AXG had gone through in this time, I realised her experience was unfortunately very similar to many others' who've tried to seek asylum in the UK. 
Most shockingly, there were several months where AXG and her daughter didn't receive any financial support at all.
As a result, AXG couldn't afford to buy iron tablets for her anaemia or over-the-counter medicines to help her daughter who suffers from indigestion and skin rashes. She also had to rely on friends and local charities for warm clothes and shoes, which her daughter quickly grew out of.
The decision was made on 19 October 2020 by the Secretary of State that AXG would be given back-payments covering 27 March – 26 October 2020, excluding the cost of over-the-counter medications. This is what we set out to challenge.
How we Helped with this challenge
After I spoke to AXG, it quickly became clear that she'd been failed, not only by the lack of financial support but also the multiple mistakes made during her time staying in hotel accommodation.
We built an argument around the failings of the Secretary of State to fulfil the essential living needs of AXG and her daughter. We challenged their decision to limit the time period covered by back-payments as well as their failure to acknowledge healthcare costs.
As part of the judgment, it was recognised that the "anticipated short-stay nature of initial accommodation" wasn't a valid reason for failing to meet people's living needs and that this should've been observed from the moment they entered initial accommodation.
The Judge also accepted that it was unlawful for the Secretary of State to not include healthcare costs in their back-payments because this is an essential living need.
"We are pleased that the judge in this case has made some helpful comments which suggest that asylum seekers should never again be put in the position of finding themselves in initial asylum accommodation such as hotels without any financial support at all to cover their basic needs." – Verity Altaras
What was the outcome of this case?
I'm glad AXG has had recognition for the stress she and her daughter have gone through as a direct result of frequently moving between accommodation with an ongoing lack of financial assistance.
I hope this outcome brings comfort to the many other asylum-seekers in the UK who have faced similar situations. The government now needs to act to make sure that others affected are compensated as soon as possible.
Want to speak with our Public Law and Human Rights Solicitors?
Fill in your details and one of our team will call you back or call us now on 0808 239 1344