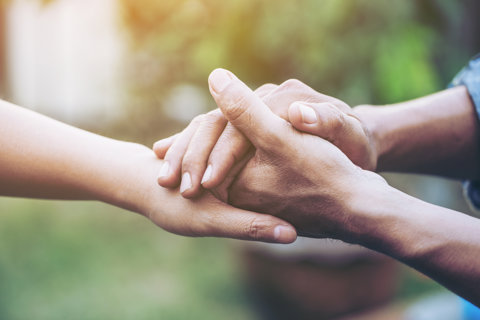 A charity which provides support for those living with Prader-Willi syndrome (PWS) have today called for better training for those caring for people diagnosed with the condition after a Coroner concluded that there was a 'serious failure to provide basic medical care' to a man who died while in a care home.
The call to action comes following an inquest into the death of Michael Barrett, 25, who had Prader-Willi syndrome, diabetes and learning difficulties, and who tragically passed away on 27 March 2019.
He was found in his bed by staff at the Seva Care Group home, Gayton House - a specialist care home in Harrow, London, for adults with learning difficulties - where he had been placed temporarily from 11 January 2019. 
Following his death, his family raised concerns about the care he received at the home, including confusion amongst the staff around whether Michael had capacity to care for himself due to his Prader-Willi syndrome – a genetic disorder which rendered him chronically hungry and vulnerable to morbid obesity.
They also raised concerns about the staff's lack of skill and ability to provide him with an appropriate dietary regime, a lack of expertise and training regarding Prader-Willi syndrome, poor management of Michael and the failure to ensure he attended critical medical appointments. 
On Friday, April 16th, represented by leading public law experts at Simpson Millar, the family attended an Inquest to investigate the circumstances surrounding his death, and in particular the food intake aspect of his care.
During the hearing the Coroner heard medical evidence from Professor Tony Holland, Emeritus Professor at Cambridge University, which revealed that Michael, who was morbidly obese, entered Gayton House at a critical stage in his care due his weight.
Professor Holland went on to say that Seva Care Group staff should have been familiar with the specialist care required by those living with Prader-Willi syndrome, and that this included the strict management of his food intake and exercise.
He concluded that Seva Care Group had failed to provide this basic level of care and that in his opinion had he been given the appropriate care this would have reduced the likelihood of death.
Following the hearing which took place at Barnet Coroner's Court, Coroner Andrew Walker said there had been a 'really serious failure to provide basic medical care' during the time of Michael's placement.
He concluded that Michael had died as a result of complications arising from his medical condition.
Speaking of the outcome Susan Passmore, Chief Executive Officer of Prader-Willi Syndrome Association said, "This really serious failure has had catastrophic consequences for Michael and his family. This failure to provide adequate medical care is an absolute tragedy.
"This inquest has revealed how critical it is that anyone caring for someone with Prader-Willi syndrome is properly trained and their care properly managed.''
Michael's family has welcomed the findings of the inquest and have spoken in support of the charity's call for greater training. However, his mother, Joanne Barrett, has also spoken of the challenges that they faced in ensuring an inquest took place to investigate his death.
She has also spoken of their heartbreak at learning that on 1 May 2019 an initial hearing had concluded without notice to the family and that the Coroner had decided, on limited evidence, that there was no reason to suspect that Michael had died an unnatural death.
A decision that the family opposed, amidst concerns that the care received from Seva Care Group may have contributed to his death.
The family pursued the Coroner to reopen the investigation and to obtain expert reports, including those from Professor Holland and Dr Goldstone, consultant Endocrinologist, which indicated possible critical failings.
In December 2020, the Coroner reversed his decision, and an inquest hearing took place on 16 April 2021, during which the Coroner focused on the food intake aspect of his care.
Michael's family were represented by Chris Callender of Simpson Millar Solicitors and Anita Davies of Matrix Chambers. Speaking following the inquest Chris Callender said, "The family were devastated by evidence at the inquest which revealed the cumulative impact of the failure to provide appropriate care which may well have led to the loss of Michael's life.  Their grief has been further compounded by the struggle they have faced to obtain an investigation."
Joanne Barrett, mother of Michael said she 'hoped that the local authorities, CCGs and all official bodies involved will take note of this awful outcome', saying, "This is very real, very painful, and people need to be held accountable."
Want to speak with our Public Law and Human Rights Solicitors?
Fill out your details and one of our team will call you back or call us now on 0808 239 1344