A mother from Cornwall has said more needs to be done to provide support for people struggling with their mental health after her daughter died from mixed drug toxicity.
This comes after the inquest of her daughter Caitlin Natasha Jade Mack, who was found unconscious and later passed away in 2021.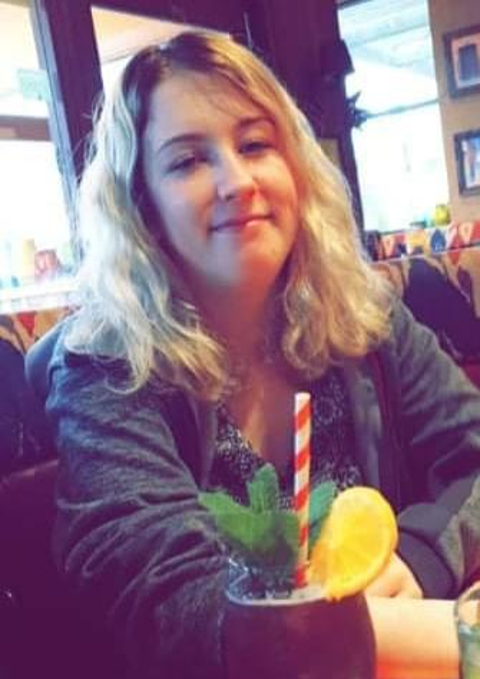 Caitlin, who sadly died in August 2021, had a history of mental ill-health from the time she was seven years old, and was described by her family as kind and considerate to others.
She started to display impulsive behaviour and was referred to Child and Adolescent Mental Health Service (CAMHS). She was later removed from the family home over concerns that she posed a risk to her siblings.
At the time of her death, Caitlin had been in the care of Cornwall Council as a 'former relevant child'. A former relevant child is someone who is aged 18-25 and was in care for more than 13 weeks after their 14th birthday, including time on or after their 16th birthday. Caitlin's care status as a 'Former Relevant Child' defined the support she was entitled to.
Despite this, and the Council's responsibility to provide Caitlin with suitable accommodation, the inquest heard that she had struggled to find a home in which she felt safe.
She had been evicted from various properties for breaching premises rules, but in some cases, she left because she felt she was too far away from her family, who were her primary support network. In other cases, she left because she was feeling unsafe due to 'predatory males'.
Her decision to leave meant that Cornwall Council then classed her as 'voluntarily homeless'.
Cornwall Council's Failure to Care for Caitlin
During the hearing that followed Caitlin's death, evidence was heard that while Caitlin was referred to Cornwall Partnership NHS Foundation Trust's community mental health team in early 2021, she was not given a care coordinator due to staff shortages, meaning they did not have regular contact with her.
Senior coroner for Cornwall, Andrew Cox, said that it's possible that her death could've been avoided if mental health support had been given to her in the first half of 2021, along with suitable long-term housing near her family.
A representative from Cornwall Council gave evidence at the hearing, citing that the shortages of temporary accommodation were the reason why Caitlin could not live nearer to her family. At the start of 2020, the council was housing 250 households a night in temporary accommodation, and in early 2021 as the country emerged from the Covid-19 lockdowns, that figure had risen to almost 700 families. The Council's evidence was that this figure is unlikely to reduce in the near future.
Caitlin's mother, Samantha Tonkin, speaking after the hearing, said that a failure to treat her daughter's well-documented mental health issues and to find her suitable accommodation had caused 'unimaginable harm'. She said:
"Caitlin was a beautiful, caring, and thoughtful soul who will be dearly missed by all of her friends and family.
"I feel like the systems are broken and they won't get fixed any time soon. Caitlin's case involved a systemic failure in mental health services. I think about the 700 households that need accommodation every night, all the people struggling with their mental health, and I worry so much about them. I just want it to change - we need national change.
"It is my hope that no one else will go through what my family have been through, and I am desperate for lessons to be learnt and for appropriate accommodation to be made available to the many families and individuals who are desperately in need."
Hope for Improvements in Support Services for Vulnerable Young People
Alex Kenney, Public Law solicitor at Simpson Millar who is representing the family, has called on the relevant authorities to better work together to identify people who are at risk, and to provide a 'joined up, comprehensive care plan', saying:
"By the end of her life, Caitlin was known to the police, mental health services, drug and alcohol treatment services, and social services.
However, what the inquest has highlighted is that resources, lack of communication across agencies, and access to suitable provision, mean that she simply did not receive the care and support she desperately needed.
Staff shortages meant that the authorities were unable to monitor her behaviour and provide adequate support for her mental health issues, and her struggle with substances.
Sadly, in Caitlin's case, these shortcomings resulted in missed opportunities to help her and potentially save her life.
Ms Tonkin could not put into words how devastated the family is by their loss."
The family hope that lessons will be learnt moving forward that will mean the various authorities will work together to deliver a joined up, comprehensive care plan for vulnerable young people across the country.
Get in touch, today!
Fill in the form below to get in touch with one of our dedicated team members, or call our team today on: 0808 239 1344