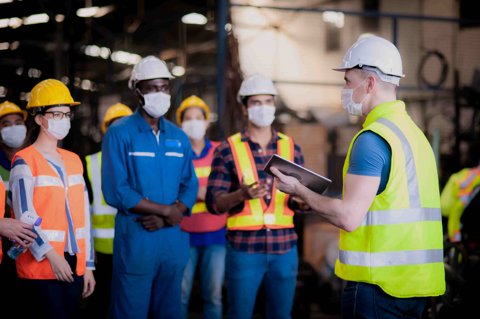 World Day for Safety and Health at Work 2023
Posted on: 4 mins read

On World Day for Safety and Health at Work, we discuss your legal right to be healthy and safe at work, and what you can do if your employer has failed in their duty of care to you. You can get in touch with our expert lawyers for a Free Case Assessment if you suffered a work-related injury or illness that could've been prevented – we could help you make a claim on a No Win, No Fee basis. 
World Day for Safety and Health at Work is run by the International Labour Organisation (ILO) on 28 April every year to raise awareness of how workplaces can be made healthy and safe, and to promote the prevention of occupational accidents, illnesses and deaths globally.
The International Labour Conference have recently decided to include 'a safe and healthy working environment' as one of their 'fundamental principles' and rights at work. As part of World Day for Safety and Health at Work, we celebrate this decision, and our lawyers know all too well the long-term damaging effects that occupational injuries and illnesses have on the lives of people across the UK.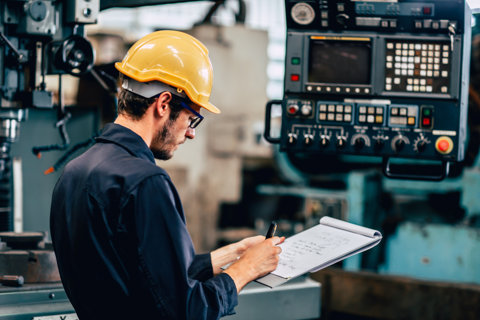 What are our Rights at Work as Employees?
In the UK, our health and safety at work is protected by legislations such as the Health and Safety at Work Act and the Control of Substances Hazardous to Health Regulations. If your employer is found to be in breach of the law, and was negligent in their duty of care to you, they can be held legally responsible for your injury or illness.
We should be able to go to work every day knowing that our environment is safe, and we've been given the correct protection and training, so we can come home and live our lives unaffected by work – both physically and mentally. We should be healthy enough to continue to do our job and live the best quality of life we can outside of work, without having medical complications and injuries that could've been prevented by our employers.
Our lawyers help many people who are still suffering with chronic long-term conditions from accidents at work, even if their physical injuries have healed. This includes the mental health repercussions of tragic accidents at work, which can leave workers with debilitating disorders such as PTSD, anxiety and depression.
We see people with catastrophic injuries who are told by doctors that they can no longer go back to their previous career, exercise or take part in hobbies the way they used to – all because of work. An accident can happen in the blink of an eye and affect you for the rest of your life, and this can be even more devastating if you know you're your employer could have taken one simple action to prevent this.
That's why it's so important to report any injury that happens to you in the workplace and ensure this is recorded by your employer. You shouldn't have to suffer from any injury because of your workplace, major or minor, but you certainly shouldn't have to live your whole life affected by something that could have been prevented.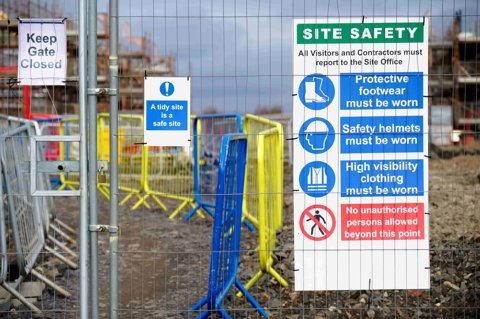 What Should Your Employer do to keep you Safe and Healthy at Work?
Employers are responsible for protecting you from:
Immediate hazards, which can result in accidents at work, e.g. falling from height;
Harmful chemicals and other substances which can cause illnesses/allergies that develop over time, such as work-related cancer and occupational asthma.
Industrial diseases also have huge long-term impacts for workers and their families in the UK. People's life expectancies can be impacted by work-related cancer and asbestos exposure at work, even they were exposed to dangerous substances at work years ago. Our team speak to hundreds of people who are affected every day because of the harmful tools, chemicals and substances they were exposed to at work, and even families who have lost loved ones prematurely because of occupational diseases.
Health and safety laws govern all workplaces, to ensure workplaces abide by safety regulations. To protect you from developing illnesses or suffering injuries in the workplace, employers should:
Prepare a health and safety policy, and share this with employees;
Have a competent safety officer in place;
Conduct adequate health and safety training;
Provide instructions for working with potentially dangerous machinery, working at height and manual handling;
Provide the appropriate Personal Protective Equipment (PPE), for example gloves/masks for working with chemicals and steel cap shoes to protect your feet from falling objects;
Prevent employees from unsafe exposure to noise and vibration, which can cause conditions such as tinnitus and Vibration White Finger;
Identify and signpost hazards e.g. slippy floors, and conduct risk assessments;
Monitor equipment to identify anything that is faulty/defective and take steps to fix/replace this.
How We Can Help if You've Suffered an Accident at Work or Work-related Illness
We hope that awareness campaigns and legislations mean that more practical measures are taken here in the UK and across the world to stop people sustaining injuries and becoming seriously ill because of work.
If you've suffered a serious injury from an accident at work, or you've developed a work-related illness that your employer could've taken steps to prevent, our lawyers are here to help you claim compensation.
By making a claim with us, you'll be assigned a specialist lawyer who can help to prove that your employer failed in their duty of care to you.
We specialise in helping people make claims for:
Get in touch with our expert lawyers for a Free Case Assessment, so we can talk you through making a claim.
Get in touch, today!
Fill in the form below to get in touch with one of our dedicated team members, or call our team today on: 0808 239 3227