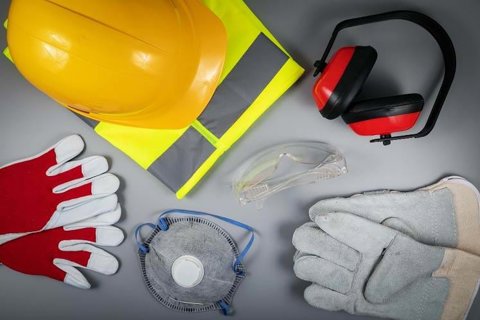 Simpson Millar Supports Workers' Memorial Day
Posted on: 1 min read

Workers' Memorial Day brings together workers, their families and workplace unions each year to recognise and remember colleagues who have been killed, seriously injured or have become ill while at work.   
Under the Health and Safety at Work Act 1974, employers have a duty to create and maintain a safe working environment for their employees. But sadly, we continue to see people being injured or killed as a result of workplace accidents.
As Serious Injury Lawyers, we see first-hand the impact of employer negligence on our clients who have been involved in a preventable accident at work and the effects can be devastating.
In this article, we'll talk about why Workers' Memorial Day and other events like it are so important. Read on to find out more or get in touch with our Serious Injury Lawyers if you'd like initial advice about a workplace injury.
Why is Workplace Safety Awareness so Important?
As well as being a day of remembrance, Workers' Memorial Day aims to encourage better safety regulations in workplaces around the world by raising awareness of the issues still putting employees at risk.
With the advances that have been made in workplace safety over recent years, it would be easy to assume that serious injuries and fatalities at work are largely a problem of the past. But unfortunately, we still see certain industries and sectors that continue to experience high numbers of employee injuries and deaths, some of the main ones being:
agriculture, forestry and fishing;
manufacturing;
transportation and storage.
"There is still much work to do to raise safety standards in these industries. Sadly, far too often I see cases where worker safety has been compromised as a result of cutting corners and the pressures and demands to complete work. Worker safety is not optional. Nobody should ever be put at risk of death or injury to hit deadlines or budgeting considerations."

Melanie Burden

Partner, Head of Employer's Liability – Serious Injury
While the latest Health and Safety Executive (HSE) statistics show that the amount of non-fatal injuries was lower in 2020/21, we've sadly seen an increase in fatalities in the workplace. 142 deaths were reported in 2020/21, compared to 111 the previous year.
But the causes of fatal workplace injuries have remained largely the same over the last few years. Falls from a height continue to be the main cause of workplace fatalities, accounting for 25 percent of work-related deaths in 2020/21. Some others include:
being struck by a moving vehicle;
being hit by a moving object;
becoming trapped by something collapsing;
contact with moving machinery;
electrocution
Knowing the main causes of these injuries should help employers to put measures in place to prevent avoidable accidents, as they're expected to do under the Health and Safety at Work Act. But employer negligence often means that workplace safety regulations remain unsatisfactory, highlighting the need for continued awareness.
Get in touch, today!
Fill in the form below to get in touch with one of our dedicated team members, or call our team today on: 0808 239 3227