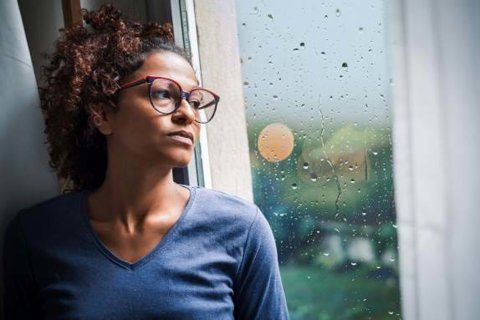 Children's Home Manager Gets Compensation after Assault at Work
Posted on: 3 mins read

We helped a woman who was working at a children's home claim compensation after she was assaulted at work and suffered long-term physical and mental injuries.
Elisabeth was working as a manager at a children's home run by Birmingham City Council when she was assaulted by someone with a history of violence.
She was beaten around the head, neck and face, and was left with bruising on her face, a black eye and soft tissue injuries to her neck and right shoulder.
Elisabeth was understandably left quite shaken up by her experience, and she had to take painkillers to manage the physical pain.
But the painkillers didn't clear up her symptoms, and after a few days, she returned to hospital for more checks. She was told she's sustained a whiplash-type injury to her neck and shoulder blade and was prescribed stronger medication.
Elisabeth was also referred for physiotherapy, and eventually, her symptoms did start to improve.
How the Assault Affected Her Life
Elisabeth's injury had a big impact on her work and home life. For example:
She was off work for almost six months, and felt extremely anxious about going back to work
Elisabeth felt depressed after the assault, had difficulty sleeping and often experienced flashbacks
She couldn't do many basic household tasks, and had to rely on her husband to do everything from cooking and cleaning to helping her get washed and dressed
Elisabeth couldn't drive for about three months, and she now finds it hard to sit in one position, so avoids long-distance driving
During the weeks after the accident, Elisabeth didn't want to go out, and turned down chances to go to the cinema, theatre and restaurants with friends and family
Elisabeth also used to enjoy going to concerts and dancing, but her injury means she's now in pain the next day if she does this
The assault has affected Elisabeth's confidence and she's now quite wary of clients at work
Elisabeth had actually been head-butted by the same person a week earlier, and her nose was injured, but she never reported the incident.
This was one of several assaults she'd experienced at the children's home, but she'd been encouraged by her employer not to press charges as they didn't want to criminalise young people.
What Did the Council Do Wrong?
We approached Birmingham City Council on her behalf, arguing that several mistakes led to Elisabeth being assaulted and suffering lasting injuries.
For instance, the council either knew or should've known about the person's violent history and taken the necessary precautions.
But staff at the children's home hadn't been adequately trained in how to deal with violent people.
There also hadn't been enough people at the premises to handle a violent person, and an adequate risk assessment to keep her safe while visiting the home wasn't carried out.
Despite all this, the person who assaulted Elisabeth was allowed to be placed at the home.
The council acknowledged that Elisabeth had been attacked, but they insisted that adequate measures had been taken to keep her safe.
How We Helped
I obtained a witness statement from a colleague confirming what happened to Elisabeth, which said she didn't have the experience or training to deal with a violent person.
I also arranged for Elisabeth to be assessed by independent medical experts, including a consultant orthopaedic surgeon, and a chartered psychologist who found that she was suffering from several psychological symptoms. This included shock, trauma, anxiety and difficulties adjusting to injury.
The next step was looking at the financial impact of her injury, as Elisabeth had been unable to work for several months, paid for specialist therapy and racked up travel and medication expenses.
With this evidence, we could accurately work out how much personal injury compensation Elisabeth should claim.
But the council continued to deny fault and the case had to go to Court.
What was the Outcome?
Birmingham City Council was ordered to pay Elisabeth £8,000 in compensation. This would cover expenses such as the cost of her medication, travel costs when going to her medical appointments and the cost of therapy she had, including Cognitive Behavioural Therapy (CBT) and pain management treatment.
Elisabeth is still working to regain her strength by going to the gym, but she doesn't have the strength she once had and can't do anything too physical as it affects her neck and right shoulder.
We wish her well for the future.
Get in touch, today!
Fill in the form below to get in touch with one of our dedicated team members, or call our team today on: 0808 239 3227