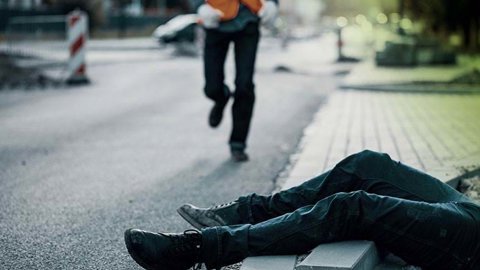 Accident Claims - How Long to Get Compensation?
Posted on: 3 mins read

Dawn Rose
Personal Injury Solicitor, Serious Injury Team Leader
In a straightforward accident claim, where fault (liability) is admitted, it should take between 4 and 9 months to receive compensation. However, a more complex case, such as one where the other party denies liability for your accident, often take longer to resolve.
However, in many serious injury accident claims, once the other side has admitted liability and we've gathered evidence in support of your injuries and losses, we can apply for Interim Payments of compensation to be paid before the case has settled.
For free legal advice get in touch with our Personal injury Solicitors for advice on claiming compensation. We offer a free consultation and can advise you whether your claim has a good chance of being awarded compensation.
We may be able to deal with your claim on a No Win, No Fee basis – ask us for details.
What Determines How Long a Claim Takes to Settle?
The length of time it takes for an accident claim to settle depends on the complexity of the case. But if liability is admitted by the other party straight away and you are expected to recover from your injuries, a case could be settled in less than a year.
In most straightforward car accident claims the case can settle in between 4 and 9 months. Meanwhile, a straightforward accident at work case can be resolved in between 6 and 9 months. To see the amounts of compensation awarded in different types of accident claims see Personal Injury Case Studies.
However, we should stress that these timescales are only rough estimates, and that the duration of each case will depend on the specific circumstances of your claim.
The legal process of making an accident claim can easily be held up if the defendant refuses to accept liability and by the nature and severity of your injuries. Our Personal Injury Solicitors will advise you on when to settle your case after we've obtained an expert medical opinion stating the severity of your injuries, or if your injuries are likely to be permanent.
The Accident Claims Process
After taking on your claim, our Personal Injury Solicitors will start to gather evidence to support your accident claim. This may include:
Witness statements from anyone who witnessed the accident
Photographic evidence of the accident scene such as video footage from smartphones and helmet or dash cams
Receipts and documents to support the expenses you've incurred, such as travel and medical bills, and payslips so we can prove all your financial losses
Diary entries recording your injuries, the treatment you've received, what medication you've been taking and how your injuries and recovery are progressing.
Depending on the nature of your accident and injury, we may need to arrange for you to see more than one medical specialist, which could delay how long it takes you to get compensation.
The medical expert/s will then compile a report on your condition and how your injury has affected your life. It will also outline what care and rehabilitation needs you may have, both now and in the future. This can enable us to calculate a compensation settlement that fully reflects your requirements and the scale of what happened to you in the accident.
We'll then approach the insurers of the person or party you hold responsible for the accident, on your behalf, to inform them that you're claiming compensation. We'll present them with the amount of compensation we have calculated that you should be awarded, and ideally, they will agree to settle for this amount straight away.
It's often the case that an insurer will accept partial liability for the accident and make a counter offer to pay less compensation than we have calculated. At this point your Personal Injury Solicitor will continue to negotiate with the insurer to get you the best possible compensation settlement.
For example, in one particular case the defendant insurer valued our client's accident claim at £10,000 - our Personal Injury Solicitors settled the case six years later for £1,500,000 compensation.
Of course, not all accident claims are awarded such large amounts of compensation, but this case demonstrates the difference between what an insurer can offer, and what our Solicitors have achieved for our clients.
Get in touch, today!
Fill in the form below to get in touch with one of our dedicated team members, or call our team today on: 0808 239 3227