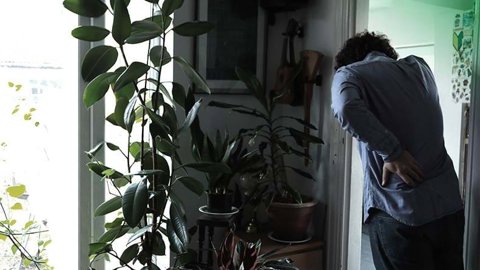 £100,000 Compensation for Fibromyalgia after Accident at Work
Posted on: 3 mins read

An Accident at Work Claim Case Study - Client Situation
We helped a woman who was diagnosed with Fibromyalgia after hurting her back in an Accident at Work.
Ms R was working as a catering assistant when she slipped on an icy wooden step. She managed to stop herself from falling, but in doing so, she twisted her back and suffered a soft tissue injury.
Our client was left feeling shocked and shaken by the accident, and she suffered neck and back pain, which became more noticeable later that evening. Her symptoms gradually got worse, so she went to see her GP.
Unfortunately, the pain spread into her knees and ankles, and she found it increasingly difficult to stand, walk, hold her head up and drive. Ms R also started showing symptoms of Irritable Bowel Syndrome (IBS).
She was eventually diagnosed with Fibromyalgia and Neuropathic pain, which meant she had to take some time off work.
Ms R tried to return to her job, but had to stop working in the end because of the Chronic Pain she was experiencing. She also suffered psychological problems, including depression and anxiety, as she struggled to deal with losing her job and managing the pain.
Eventually, she was able to access Cognitive Behavioural Therapy (CBT) to help with her psychological symptoms, and she was referred to a pain clinic so a multi-disciplinary team could help manage her Fibromyalgia.
Ms R contacted our specialist Personal Injury Solicitors for a free claims assessment, and after hearing her story, we were sure she had a strong claim for compensation, so we agreed to help her claim on a No Win, No Fee basis. 
How We Helped
We approached Ms R's employers and said they were responsible for maintaining the step that she'd slipped on. We argued that the step was in poor condition and should have been inspected and fixed.
In addition, we stated that the company should have taken account of the cold icy conditions and gritted the step to prevent her falling. They denied responsibility for the accident at first, saying she should have known the steps were dangerous and taken more care.
Nevertheless, we continued our arguments and pressed them to disclose their inspection and maintenance records and risk assessment. They didn't respond on time and so we had to threaten issuing Court proceedings against them. As a result of the arguments we raised, the company did eventually admit fault for the accident.
We instructed a team of medical experts to examine Ms R, including a consultant in pain medicine, a neurosurgeon and a psychiatrist. The pain consultant concluded that our client was suffering from Fibromyalgia as a direct result of the accident.
The neurosurgeon, meanwhile, examined our client's scans and x-rays and determined she was suffering from some degenerative changes in her spine. The symptoms had been brought forward because of her injury, and she was experiencing them five years earlier than she would have done had it not been for the accident.
He fully accepted the diagnosis of Fibromyalgia caused by the accident at work and felt that the condition had also made the back pain much worse. 
The psychiatrist diagnosed that our client had suffered anxiety and depression because of the accident but that her symptoms had resolved thanks to the psychological treatment she'd had.
The experts were optimistic that with further treatment, Ms R should be able to find a new job which was less physically demanding.
We also assessed the financial impact of Ms R's accident so this could be included in our claim, which included loss of earnings, treatment costs, travel expenses and the cost of care and assistance.
The Outcome
Ms R was awarded £100,000 in compensation, following negotiations with the Defendants in a Joint Settlement Meeting.
The settlement meeting was welcomed by Ms R, as it meant we could settle the case in a less formal environment and avoid the stress of having to go to Court. This approach also meant the case could be settled more quickly.
Get in touch, today!
Fill in the form below to get in touch with one of our dedicated team members, or call our team today on: 0808 239 3227