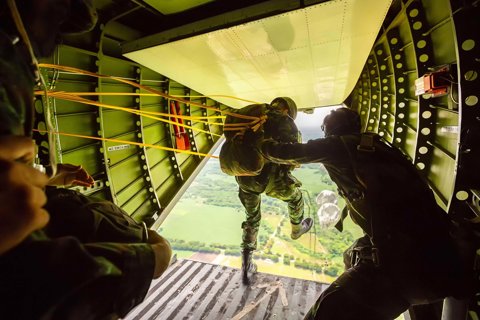 Overseas Operations Bill Time Limit on Military Claims
Posted on: 3 mins read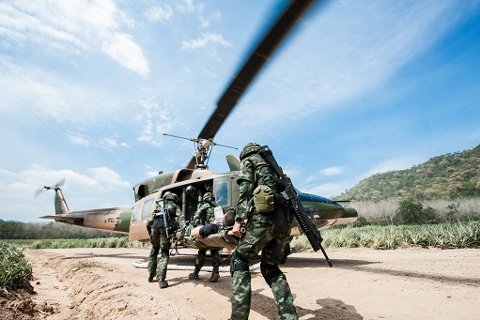 The Overseas Operations Bill had its first reading in Parliament on 18 March 2020. Although it hasn't received much media coverage because of the Coronavirus pandemic, the possible introduction of new legislation could affect military personnel who have worked and continue to work overseas.
If the Overseas Operations Bill is passed, it will mean that there will be:
A time limit of 5 years to prosecute armed forces personnel for crimes relating to human rights abuse that happened whilst serving in conflicts abroad
An absolute maximum of 6 years to make civil claims for personal injury or death caused in overseas military operations
Let's take a look at what this could mean for British armed forces personnel.
Time Limit on Prosecution
The UK Government suggest that 5 years is enough time for evidence to emerge relating to human rights abuse. Human Rights Lawyers will no doubt challenge this as evidence of war crimes can emerge many years after the crime is committed.
And every case is different, so there is concern that this blanket immunity won't work for all cases. But this section of the Bill could arguably provide protection for British armed forces personnel in overseas operations who aren't guilty of committing such crimes. 
Only 6 Years to Make a Claim
An absolute 6 year time limit on making a claim could significantly impact many armed forces personnel looking to make a Military Accident or Injury Claim where the events that led to the claim happened overseas.
Many of these accidents will often have happened in Afghanistan and Iraq, where most active operations ended over 6 years ago. Having less time to claim could mean that veterans who were involved in these operations won't get the compensation they deserve. And in general, the legal rights of service personnel who work overseas will be negatively affected.
You might still be able to make a civil military claim under existing limitation law, if you only found out that you could make a claim within 6 years from the incident happening. For example, if you've just recently gained knowledge of the mischief which was the basis of the claim, such as the failure to treat a PTSD injury.
Arguments around the issue of limitation in claims are very legally complex.
There has been some questioning in Parliament around the risk of armed forces personnel being denied access to justice if they miss the 6 year deadline.
The Minister for Defence and Veterans Johnny Mercer responded by saying that the deadline "starts when the condition is diagnosed or when it is first reported". So this would suggest that for now there will still be some leeway for victims of military injuries when the Bill is passed.
From experience of dealing with military claims, I expect that the Ministry of Defence (MoD) Lawyers could use this new Bill to support arguments that personal injury claims are out of time.
John Healy MP commented that the Overseas Operations Bill will "do more to protect the MOD than it does to protect British soldiers" and "may well breach our armed forces covenant".
He went on to say that, "it certainly will deny those who serve our Country overseas the same employer liability rights as everyone else enjoys at home".
For now the time limit on making a civil Military Accident Claim is within 3 years of either the date of the accident happening or the date that you became aware of your condition. There is some flexibility around this, for example when making a Military PTSD Claim, so you should get legal advice on whether you can make a claim.
And while I'm hopeful that Mr Healey's concerns don't come to light if the Bill is passed in 2021, our entire Military Claims team will continue to work hard to settle claims for our clients now and any clients we take on in the future.
My best advice to any military personnel with an injury that they believe could've been prevented or wasn't their fault, is to contact a specialist Military Personal Injury Solicitor and get expert legal advice about making a claim as soon as possible.
Would you like to speak with one of our Military Claims Specialists?
Fill in your details and one of the team will call you back or if you need to speak now call us on 0808 239 0244