£300,000 Compensation for Non Freezing Cold Injury
Posted on: 3 mins read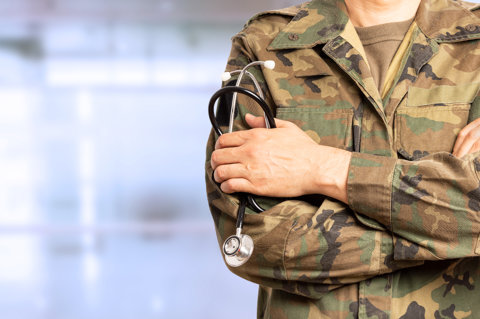 Mr G was serving in the Royal Navy, as a Shooting Range Instructor based in Portsmouth. In this role Mr G was required to stand outside in cold, wet, and muddy conditions without suitable PPE (personal protective equipment). He was not given any opportunity to take a break from the harsh weather conditions or find respite in a warmer environment.
After spending many hours in this role, Mr G began to develop numbness, pain, and tingling in his hands and feet, which are common symptoms of a non freezing cold injury. After an assessment at the Institute of Naval Medicine in Gosport, Mr G was diagnosed with a non freezing cold injury in his hands and feet.
Following the diagnosis, Mr G was advised that his term of service with the Navy would not be extended. This meant that Mr G had to reluctantly hand in his notice as his injury brought an end to his career in the Armed Forces.
Mr G decided to try to make a new life in Spain, in the hopes that the warmer climate might reduce the symptoms of his non freezing cold injury.
How We Helped our client make a military compensation claim
Mr G decided to make a claim for compensation and so got in touch with our expert team of Military Claims Solicitors.
Our team took a detailed witness statement from Mr G and from his comrades who supported his injury claim. The statements described the working conditions which had led to Mr G's injury.
One of our Military Claims Solicitors then instructed an expert who specialises in non freezing cold injuries to prepare a report for the case. The report concluded that the injury had been suffered as a consequence of the cold and wet conditions that Mr G was exposed to during his work duties as a Shooting Range Instructor. The expert also found that sadly Mr G's injury was unlikely to resolve, which means that Mr G will face a lifetime of pain because of his injury.
To determine how much compensation Mr G was entitled to, the team spoke to an expert Employment Consultant to help calculate Mr G's claim for financial loss, which included a calculation as to how much money Mr G had lost by being forced to leave his career in the Navy.
The Employment Consultant discussed possible alternative careers with Mr G so that he could make a plan of how he wanted his career to progress following his discharge from the Navy. 
The Employment Consultant provided details of Mr G's projected earnings, salary, pension, and fringe benefits that he would have received if he had been able to pursue the full Navy career that he had hoped to. The earnings that Mr G would receive in his new civilian career were much lower than if he had been able to continue in the Navy. 
Reports from the Employment Consultant enabled our Military Claims Lawyers to prepare a schedule that could be presented to the Ministry of Defence (MoD). This schedule clearly showed Mr G's losses after being discharged from the Navy. 
We also put forward a separate personal injury claim on Mr G's behalf, which was supported by evidence provided from a vascular surgeon.
The MoD denied liability throughout the claim, and challenged the extent of the problems caused by the non freezing cold injury. This meant that they wouldn't admit fault and suggested that a separate injury to Mr G's foot was the cause of a significant amount of his problems, and his compensation should be reduced appropriately.
Mr G's case was 3 years into the litigation (the process of taking legal action) when the MoD finally made a settlement offer of £20,000 in full and final settlement of Mr G's claim.
We advised that Mr G reject the offer and so he chose to continue with the litigation. 
We settled the case for £300,000
Our Military Claims team and Mr G's Barrister prepared more evidence to support Mr G's case and so the MoD agreed to proceed with a joint settlement meeting. At this meeting we negotiated with the MoD on Mr G's behalf and agreed on a settlement of £300,000 compensation. 
Mr G was able to use this compensation to rebuild his life, and put the money towards buying a new property.


Would you like to speak with one of our Military Claims Specialists?
Fill in your details and one of the team will call you back or if you need to speak now call us on 0808 239 0244