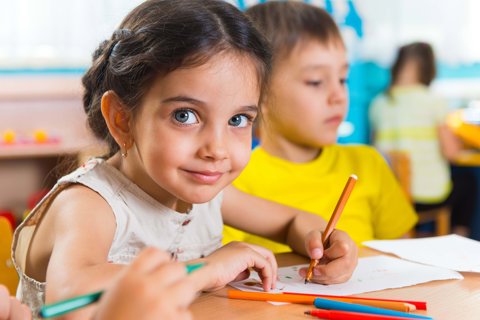 School Not Meeting Your Child's Special Educational Needs?
Posted on: 2 mins read

If you believe your child's Special Educational Needs (SEN) are not being met at school, it's best to arrange a meeting with a Special Educational Needs Coordinator (SENCO), who is qualified teacher responsible for overseeing the support that children with SEN get in mainstream schools; or approach the school's headteacher.
This will give you the opportunity to raise any concerns you have and discuss what assistance your child should receive going forward, such as introducing them to new activities or using different techniques to engage them.
Our Education Solicitors and SEN Lawyers know how frustrating it can be if you don't get the outcome you were hoping for or the changes that have been made aren't working for your child. If you'd like to take further action, we can provide you with legal advice and guidance on how to make a formal complaint to the governing body.
For legal advice get in touch with our Education Solicitors and SEN Lawyers.
Does My SEN Child Need an EHCP?
SEN support is the type of support provided by schools and is appropriate for some children, those who have more complex needs might need a higher level of support through an Education, Health and Care Plan (EHCP).
If your child's school is unable to meet the special needs of your child, through SEN Support for example the school doesn't have the right resources or specialist staff required, it should request an EHC assessment. The school should, however, notify you about this before the EHC assessment is carried out.
Alternatively, if you believe that your child would benefit from an EHCP, then you can make a request to your Local Authority for an EHC needs assessment, even if the school has said they will request this or if they have told you one isn't needed or you won't qualify for one. If you'd like some advice on how to make this request, speak to one of our Education Solicitors about what steps you need to take.
How Can I Get My Child's EHCP Reviewed or Changed?
As children's educational needs may change over time, it's likely that their EHCP will need to be updated and amended. Local Authorities have a duty to carry out annual reviews of EHCPs, but if you think that your child's plan urgently needs to be reviewed, for example, the provisions aren't meeting their educational needs or the placement isn't suitable, we can help you request an earlier review. We can also help you prepare for the annual review.
If you don't agree with a decision made about your child's EHCP following the Annual Review, our Education Solicitors can support you throughout the appeal process and represent you at a SEND Tribunal.
For more information see How to Appeal an Education, Health and Care Plan.
How Simpson Millar Can Help You
Whether you need advice or legal representation, we can advise you and fight for the right provisions and effective support to be put in place for your child, helping them to reach their full potential.
Contact our Leading Education Law Team for Help Today