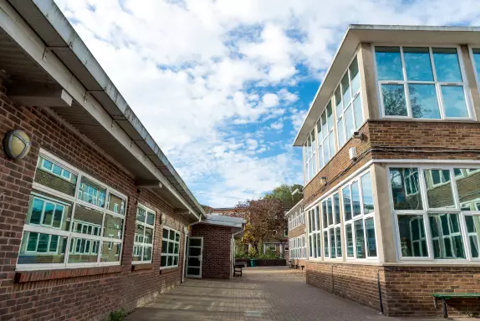 Local Authorities across England are 'failing' thousands of children with Special Educational Needs (SEN) by missing the final transition Education Health Care Plan (EHCP) or statement deadline, causing 'unnecessary' confusion and distress to those affected.
The legal deadline for Local Authorities to notify the families of children in England who have an EHCP in place in regards to which school place they have been allocated is 15th February.
But figures obtained through a Freedom of Information Act Request by specialist Education Law Solicitors at Simpson Millar have revealed that in 2017, 103 of the Local Authorities in England who responded reported delays.
The total figure amounts to 17% of the total number of children in England with an EHCP in place; a staggering 2421 (out of 14079) pupils.
Local Authorities who fail to meet the deadline are in breach of their statutory duty, as families who are not notified of their school by the deadline have less time to manage the transition process for the children, many of whom struggle to adapt.
"It's the responsibility, and indeed the legal duty, of the Local Authorities to carry out a Transition Review and an Education Health and Care needs assessment for children with a Statement of Special Educational Needs who will be moving into secondary school this September," says Education Law Solicitor Imogen Jolly from Simpson Millar.
"The 15th February deadline is crucial for parents who need time to prepare their children – many of whom need additional support during times of change - for the transition, and for those who wish to appeal the provision or placement set out in the plan.
"The fact that so many Local Authorities have been unable to meet the deadline in the past is quite concerning and hugely upsetting for parents."
Imogen points out that the deadline was introduced to make sure parents and teachers have enough time to prepare a sensible transition for children who otherwise risk getting a poor start in secondary school; as well as providing sufficient time to lodge an appeal if parents are unhappy with the allocation.
"By missing the deadline, it means that parents have less time to appeal a decision, and because of this it's not uncommon for children to miss the start of the school year while the appeal process takes place. For any child missing out on the start of school can have a detrimental effect, but this is particularly true for children with additional educational or health related needs."
"Based on previous figures, hundreds of children with SEN could be subjected to a stressful, poorly managed and hugely overwhelming transition from primary to secondary school which is extremely concerning.
"We would urge the Local Authorities to do all that they can ahead of the deadline to ensure that all affected pupils receive their notification in time to ensure no one is left in limbo, as has been the case in previous years.
"For those who do fail to meet the deadline, it's possible that they will be subjected to legal action in order to hold them accountable for failing to meet their statutory duty."
Simpson Millar is also urging parents to take note of the deadline, and to be aware that if they do not receive their transition education healthcare plan by the 15th February they are entitled to take legal action against the Local Authority to speed up the process of receiving notification, and for lodging a potential appeal.
"The sooner a parent takes legal action against a Local Authority who has missed a deadline the greater chance they stand of getting prepared for September. Local Authorities usually engage quickly with threatened legal action when they have missed deadlines, as they know the Courts will not be impressed" Imogen added.
"This time is crucial, so we'd urge parents to be vigilant, and to get in touch with our team of Education Lawyers in the event of a missed deadline."
#EducationMatters

For advice and help join our Education Matters Facebook community group here
Get in touch with the UK's Number 1 Education Law team today!
Fill in the form below to get in touch with one of our education law team, or call our team today on: 0808 239 9764