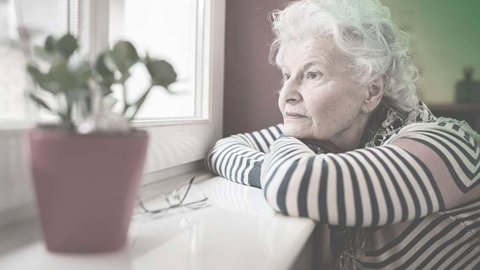 Deprivation of Liberty Court of Protection Case Study
Posted on: 3 mins read

Client Situation  
Our client, we refer to as P, who is a 'protected party', fell from some steps and suffered a brain injury. He was in rehabilitation for a year, and following his discharge from hospital, it was reported that his behaviour, temperament and memory changed as a result of the accident. He was also diagnosed with alcohol-related dementia.
He remained living in the community after his accident, but after a number of years, he was admitted to intensive care following a fit. As he had been assessed to lack mental capacity to make decisions for himself, a 'best interests' decision was made to discharge him from the hospital to a care home.
Since arriving at the care home, he consistently expressed a wish to leave. A Standard Authorisation was granted by the Local Authority, which authorised his deprivation of liberty. When granting a Standard Authorisation, the Local Authority needs to be sure that P lacks the capacity to make the decision himself; must make a decision in P's best interests; and consider the placement as the least restrictive option available.
One of the safeguards of granting a Standard Authorisation is that a Relevant Person's Representative (RPR) is appointed. Their role is to protect people who are being deprived of their liberty whilst in a hospital or care home setting, by providing support and having regular contact with them.
By maintaining contact with P, they ensure that everyone involved in P's care is acting in his best interests, and if they, or P, have any concerns, they have a duty to represent and support P in all matters relating to the deprivation of liberty. This ensures that P's views are not forgotten, and that he continues to have a voice. If P objects to his placement on more than one occasion, the RPR has a duty to instruct Solicitors to make an application to the Court of Protection.   
How We Helped
As a result of P's consistent wish to leave the care home, his RPR instructed Simpson Millar on his behalf to make an urgent application to the Court of Protection to enable P to challenge the Standard Authorisation which was in place and depriving him of his liberty.
The Court of Protection makes decisions for people who, for various reasons, are unable to make decisions for themselves. As P was assessed to lack capacity to conduct proceedings and provide instructions to a Solicitor, P required a litigation friend. A litigation friend is someone who 'directs the proceedings' on behalf of P, by making decisions in their best interest.
If there is no one suitable or willing to act as a litigation friend for someone who lacks capacity, the office of the Official Solicitor, which is part of the Ministry of Justice, can be invited to act as P's litigation friend. As the RPR in this matter was unable to act as P's litigation friend, and there was no one else suitable, the Official Solicitor accepted the invitation to act as P's litigation friend.
The Court of Protection was asked to consider whether P was being deprived of his liberty in the least restrictive manner, by ensuring all the alternative options had been considered and the most appropriate outcome determined.   
The Outcome
Due to the Court of Protection proceedings and through careful working with both P's RPR and the Local Authority, the Court was able to identify the best possible placement for P, and secure him a placement in a more appropriate care home, with a more suitable peer group.
P settled well, has been enjoying trips with other residents and is now living a more fulfilled life. The Official Solicitor was of the view that the outcome of this case was the best possible outcome for him and P is now living in the least restrictive placement possible.
Get in touch, today!
Fill in the form below to get in touch with one of our dedicated team members, or call our team today on: 0808 239 9764