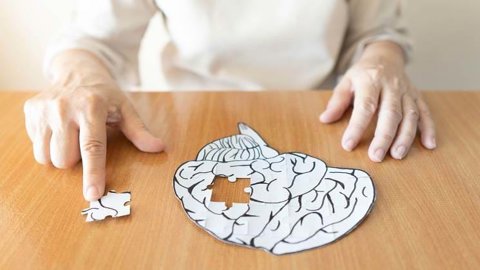 How can you Help People With Dementia as Part of Dementia Awareness Week?
Posted on: 3 mins read

As part of Dementia Awareness Week, The Alzheimer's Society's biggest and longest running awareness campaign, myself and the team want to highlight the work we do with clients and their families with dementia and raise awareness.
There is a theme for this year which goes along the lines of diagnosis. It is running from 16-22 May. I have been involved in helping many clients at the point of diagnosis. As a firm, we are encouraging everyone to support the cause and help within their communities and where they can.
We are regularly asked to help families and clients who have been affected by this illness to get their affairs in order as well as putting them in the best possible position but that is the tip of the iceberg. There are now 12 people within the team who have undertaken training to become 'Dementia Friends'.
Personally, I found the training very insightful and helped me to understand what people with dementia are facing in their day-to-day life and also how much more what we can all do to raise awareness and understanding of dementia and how it affects people.
How can you Help to Raise Awareness and Help People with Dementia?
Become a Dementia Friend
A Dementia Friend is somebody that learns about dementia so they can help their community.
Too many people affected by dementia can feel that society is failing to understand the condition they live with. Dementia Friends help by raising awareness and understanding, so that people living with dementia can continue to live in the way they want.
The estimated number of people in the UK living with dementia is 900,000, it being around 55 million worldwide. On average, across the world, 1 person is diagnosed with dementia every 3 seconds.
What is Involved in Becoming a Dementia Friend?
Firstly, you need to do the training though either a short video or if you would like to have a more in-depth session, you can attend information sessions which are run by Dementia Friends Ambassadors. These are people who have done the Dementia Friend training and want to be able to help others to become a Dementia Friend.
You are then encouraged to do things within your community and taking action, both big and small.
These actions don't have to be time-consuming. From visiting someone you know with dementia to being more patient in a shop queue, every action counts! Dementia Friends can also get involved with things like volunteering, campaigning or wearing a badge to raise awareness.
Understanding and being more aware of how to make life easier, is just the start to building a better world for those who are affected by dementia.
How Does the law Help People With Dementia?
When there are concerns that a condition, like dementia, may affect your capacity to make decisions about various things, such as deciding about your care or managing your finances, steps need to be taken to ensure that your best interests are looked after and that decisions are made on your behalf which align with what you would have wanted.
There are lots of options when it comes to dementia, and it depends on the stage and how badly someone is affected by the illness. You can have plans in place such as Lasting Power of Attorney who you appoint to make decisions on your behalf on either your health and welfare or financial.
If the situation is slightly more advanced and these things have not been put into place you can apply to the Court of Protection to ensure that people's best interests are catered for, such as appointing a financial deputy to manage a person's property and affairs; making best interests decisions about where a person should live and be cared for.
Get in touch, today!
Fill in the form below to get in touch with one of our dedicated team members, or call our team today on: 0808 239 9764