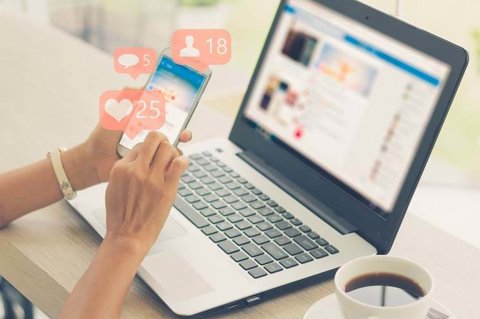 Creative Communication in the Coronavirus Crisis
Posted on: 2 mins read

In the last month, our lives have been turned upside down and most of us are adapting to new ways of working, shopping and entertaining ourselves in a nationwide attempt to fight back against and beat Coronavirus.
This is a collective effort to protect those amongst us who are vulnerable or most at risk, and our NHS and frontline staff who are battling every day on the front line to beat this disease.
For most of us, social distancing is difficult but at least for the time being, life as we know it continues but with practical differences. But life is much different for those who have been placed in isolation for a minimum of 12 weeks - those people who are considered 'vulnerable' including people in care homes and residential placements, soon to be mums who had been excitedly planning for the arrival of a new baby and family members who are otherwise perfectly fit but are considered at high risk.
And what about the couples who live separately, parents who have children in foster care and young adults of divorced parents who are over 18 but regularly see both parents?
Everyone's affected in some way or another. 
Over the last two weeks, both personally and professionally, I have witnessed wonderful and innovative new ways of communicating that are allowing relationships to continue, making sure that family members are not completely isolated and letting Solicitors and those involved in the legal profession continue to operate and progress cases through the Court system.
Digital communication platforms are allowing face to face contact to continue remotely between family members, friends and couples.
Video conferencing facilities are allowing whole sections of the workforce to continue to operate effectively and perhaps even more efficiently (no more printing!) whilst working at home.
Trials and Court hearings are taking place by video link and over the telephone with Lawyers and Judges converting bedrooms and studies into virtual courtrooms and expert witnesses are undertaking assessments remotely the same way.
As a Court of Protection Solicitor, my clients are very much at the epicentre of those needing protection from this horrific disease. They're also the ones who are probably most affected by the measures put in place to protect them. 
Some of the stories I have heard and read over the last few weeks have been both heart-warming and heart breaking:
Care homes using Facebook Live to maintain contact between residents and family members
Loved ones touching hands through a window on a birthday
The coming together of a nation to applaud our NHS
Experts, Lawyers and Judges getting to grips very quickly with what is to some of them (me included) very new and quite scary technology to make sure that we can continue to represent people who need it and we can continue to talk them.
We're all having to adapt quickly to make sure that the wheels can keep turning and that those who need it most are supported, comforted and well looked after.
Innovative ideas and new ways of living and working are developing everywhere every day and I remain thankful that tools such as Skype, Facetime, Zoom and Facebook Live are there to help us all through these challenges.
I'm so grateful that I can continue to do my job and support those who need my help, but also keep in touch with all the people I love whilst I Stay at Home, Protect the NHS and Save Lives. Stay safe everyone.
Get in touch, today!
Fill in the form below to get in touch with one of our dedicated team members, or call our team today on: 0808 239 9764