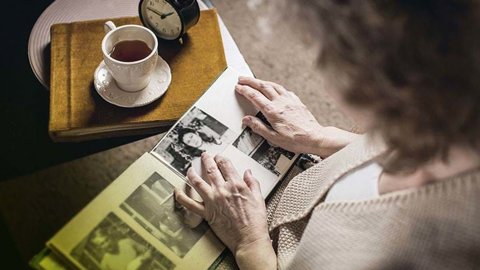 Coronavirus: GPs Plea to Government to Protect the Vulnerable
Posted on: 2 mins read

Jamie Gordon
Court of Protection Department Manager and Associate Solicitor
A GP who's seen 125 of her patients die in care homes during the Coronavirus pandemic has suggested that the Government's lack of coherent strategy for Covid-19 has fuelled the devastating death toll.
Dr Anna Down, who practices in the London Borough of Ealing, spoke with the Guardian, explaining that she was 'really angry' about the current situation. Dr Down added, 'One home had 23 deaths, another lost 19, and another 13. In two units, 50% of residents died in the space of 10 days'.
Dr Down is the clinical lead at a practice which has around 1000 care home residents registered, spread amongst 15 privately run nursing homes in the west London area which has been hit harder by the pandemic than anywhere in Britain. Dr Down told the Guardian that in a normal month, she would expect to lose around 28 patients but in March, she has lost 125.
Dr Down added that 'her anger goes beyond grief' because the warnings she gave to public health authorities about the risks to care homes were ignored, Dr Down is particularly angry at the fact that infected patients continue to be discharged into care homes from hospital and staff shortages are hampering attempts to keep the virus isolated.
Dr Down told the Guardian, 'From the moment this started we highlighted where the problems were going to be and said we can get on top of this now, yet no definitive and timely action was taken across the health and social care system.
Official figures documented that the impact on care homes was at 1,000 fatalities by 10 April 2020, but the UK's biggest private care provider, HC One, has had 500 deaths alone and stated that they have confirmed or suspected Covid-19 cases in 120 of its 328 homes.
There are more than 15,000 care homes in England and Wales and Professor Martin Green, the Chief Executive of Sector Association Care England, has predicted that care home deaths will outstrip hospital fatalities, which were at 17,337 in England and Wales on 21 April 2020.
Although Ministers have promised £3.2bn to Councils to fight the pandemic, requests for financial aid to the Local Authorities for the most basic of resources such as hand gel, have been met with no action.
We're extremely concerned about the impact of Coronavirus in care homes which is resulting in our most vulnerable people being placed at such high risk. If you have a loved one who's a resident in a care home setting and you want legal advice, please contact one of our Court of Protection Solicitors.
Get in touch, today!
Fill in the form below to get in touch with one of our dedicated team members, or call our team today on: 0808 239 9764