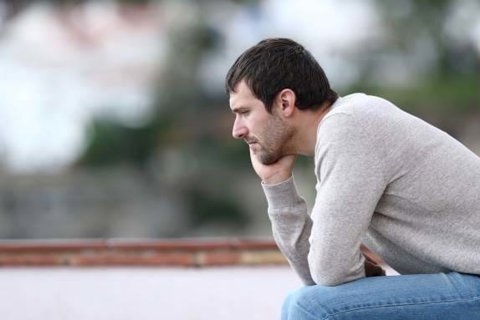 Article 8 - A Right, Not an Obligation
Posted on: 3 mins read

Jamie Gordon
Court of Protection Department Manager and Associate Solicitor
A case in which I represent a gentleman, hereby referred to as ZK (via The Official Solicitor) touches upon the principle that Article 8 of the European Convention on Human Rights ('ECHR') provides the right for one's respect to a family life, not an obligation.
ZK is a 37 year old man whom suffers from Landau-Kleffner Syndrome, widely known as acquired aphasia with Epilepsy. ZK is not deaf, however, is unable to communicate via verbal means.
Court of Protection proceedings were issued in 2017 following concerns that ZK had been forcibly married. During the infancy of the proceedings, it was established that assessing ZK's capacity would be a difficult task given the profound communication difficulties which he faced, both aural and non-aural.
In order to maximise the possibility of ZK being able to make capacitous decisions, it was agreed that the proceedings be stayed to allow him the opportunity to engage in British Sign Language ('BSL') studies, both via formal education and socialising with the deaf community. ZK engaged with his studies and it was clear that he made remarkable progress both in his communication skills and independent living skills.
By September 2020, ZK consistently expressed his wish, both to me and other professionals, that he wanted to leave the family home. He expressed the want to leave quickly and without his mother, or wider family, being made aware prior to his departure. On 11 September 2020, the Local Authority convened a best interests meeting, given it has been assessed that ZK lacked capacity at that time, the meeting concluded that it was in ZK's best interests to be removed from the family home and placed in supported living. The placement to which he was to move would remain confidential from the family.
Following the removal, the case was returned back to court to allow HHJ Burrows to consider whether it was in ZK's best interests to remain away from the family home. The court also had to make a decision as to whether ZK should move to a longer term placement, which had been identified by the Local Authority.
The court acknowledged that ZK had made significant progress in his communication skills since the issuing of proceedings in 2017.
The Local Authority submitted that it remains in ZK's best interests to live independently, away from the family, such submission was evidenced by the empathic progress made by ZK since his removal.
Those representing ZK's mother argued 3 points:
ZK's removal had been illegal
The removal was the cause of the lack of trust from the family to the Local Authority
The question to be asked to ZK is, 'why not home'
HHJ Burrows disposed of points 1 and 2, stating that the law was clear and that the removal was not unlawful.
The question at point 3, namely, 'why not home', was considered by HHJ Burrows very carefully, he explained that the question, or more appropriately, the answer to that question, had to consider that, "ZK had been enabled to leave his family home, at his own request, in order to have a more independent life, and he expresses a clear wish to remain where he is."
HHJ Burrows continued to state that, "To regard Article 8 (right to a family life) as legal presumption in this case would be entirely wrong."
HHJ Burrows continued by referring to the question, 'why not home' once more. Said question is borne from FP v GM & A Health Board [2011], in which the protected party in those proceedings wanted to return home, thus, the question was, therefore, appropriate. HHJ Burrows stated that, in ZK's case, the question could be flipped as, 'why not let ZK do what he wants?', thus, in light of ZK's consistent and clear wishes and feelings, HHJ Burrows was unable to shift his consideration of ZK's best interests.
The Court's ruling in this case places emphasis that ZK merely has a right to Article 8 rights, however, he is not obliged to enact those rights should he not wish to do so, nor should those rights be enacted upon him contrary to his wishes and feelings.
The full judgment in ZK's case can be found here.          
And if you want to read more, further commentary on the case can be found here.
Get in touch, today!
Fill in the form below to get in touch with one of our dedicated team members, or call our team today on: 0808 239 9764