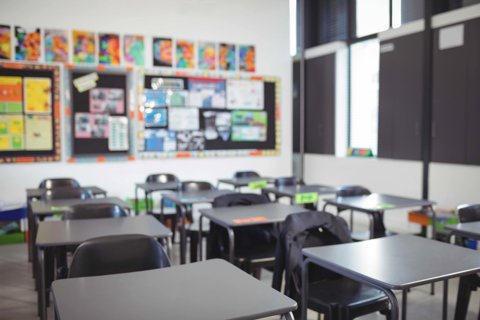 Former Derby Teacher Tobias Yates is Banned from Education After Sexually Abusing Pupils
Posted on: 3 mins read

Tobias Yates was a maths teacher at Chellaston Academy in Derby until 2020 when he admitted to committing 18 sexual offences against two of his female pupils over a number of years. He has now been banned from teaching in any capacity, including in schools, sixth form colleges and in children's homes.
The panel who made this decision described Yates' behaviour as "calculated and motivated" and stated that the prohibition order was needed to protect other children and to maintain the essential level of trust that is given to people in teaching positions.
Yates was sentenced to 10 years and six months in prison at Derby Crown Court in March 2020 after each of the young girls affected bravely read out their own respective statements.
How Does Abuse Happen in Schools?
We know that positions of power can facilitate abuse if an individual is intent on inflicting emotional, sexual or physical harm.
We're also aware that abusers are often manipulative and in an educational setting this can mean that they are able to gain the trust of students, parents and colleagues. In Yates' case, he was able to remain in his job for eight years, despite the horrendous offences he was carrying out during much of this time.
One of the young girls affected by Yates' abuse explained in Court how she was "so scared of doing something wrong" as she'd been led to believe by Yates that he would take his own life if she refused to speak to him or reported what was happening.
Yates was clearly aware of the power he held over each of the girls – one of whom was 13 when the abuse began – and he used this to repeatedly take advantage of them. At his initial sentencing, the Court heard how Yates would sexually abuse the two young pupils in his classroom, demand explicit photos and bombard them with text messages outside of school.
Like the convicted former Oldham headteacher, Christopher Pickup, Yates often acted in a brazen manner and on one occasion even inappropriately touched one of the girls while a trainee teacher was giving a lesson.
It cannot be understated how damaging this abuse will have been on the girls affected, with much of it taking place during their GCSE exams. It's likely that they'll also suffer psychologically in the long-term because of Yates' behaviour which the presiding judge described as "depraved".
As Abuse Lawyers, we find it deeply disturbing that Yates was able to abuse his trusted position in the way that he did. But we know that there will be others who have been affected by similar abuses of power who have not yet had any form of justice carried out.
"Unfortunately, a teacher abusing their position of power to manipulate and abuse children is a story that we hear all too often. We have brought successful civil claims for a number of clients who suffered abuse by teachers in both public and private schools."

Kate Hall

Senior Paralegal, Abuse
Is it Ever Too Late to Make a Historic Abuse Claim?
It's not uncommon for people who have experienced abuse to feel hesitant about taking legal action. The Court is aware of this and there is a level of discretion in terms of the time limits applied on these types of claims.
We know that coming forward is not easy. People who inflict abuse will often make you feel like you're completely isolated in your experience, but this is rarely true. In the case of Yates, neither of the girls affected knew that the other had been subject to his abuse until the offences were revealed.
If you have worries or concerns about whether you can make a claim, our friendly and approachable team will speak to you as part of a free, no obligation conversation and let you know how we might be able to help.
Get in touch with our expert Abuse Solicitors for initial advice.
Get in touch, today!
Fill in the form below to get in touch with one of our dedicated team members, or call our team today on: 0808 239 1287