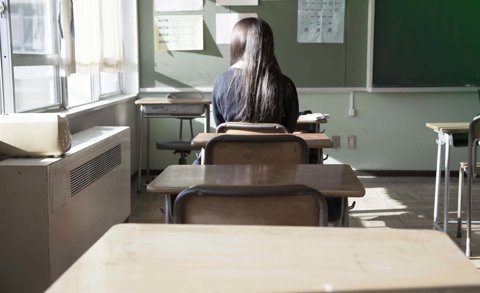 Brookside School Abuse Survivors Hope Others Will Speak Out
Posted on: 3 mins read

Jack Mount, the headteacher of Brookside School for Maladjusted Children in Shropshire, was charged with nearly 100 sexual offences, such as rape and child abuse, before his death in 2019 at the age of 100. He was acquitted every time.
But several of his accusers have chosen to waive their anonymity in a powerful BBC News article in the hope that other victims of abuse will come forward and speak out about what happened to them.
In the article, former police officer Gene Edwards, who spent many years investigating Jack Mount, says he believes Mount is "certainly up there among the worst paedophiles in the UK - I would expect there to be 60 to 100 victims".
Our specialist team of Abuse Solicitors are here to help anyone who may have been abused by Jack Mount at Brookside School during the 1960s and 70s.
We do understand that reporting any kind of abuse takes a lot of courage. But if we can take on your case, we will strive to get you the justice you deserve.
If you would like to talk to someone in complete confidence, please call us for a free consultation, we'll be happy to listen to you, then discuss how we can help you.
Making a Claim for Compensation
Although headteacher Jack Mount himself was never convicted during his lifetime, some of those who spoke out have since managed to get some justice. Gail Marshall, who joined Brookside School in 1975, was awarded £10,000 by the Criminal Injuries Compensation Authority (CICA) in 2016.
While no amount of money can take away the pain and suffering she would have experienced, it was a valuable recognition that what happened to her was wrong.
Gail said, "When I look at the bigger picture now, I look at my life and I think it wasn't my fault – I was just a kid".
Our Abuse Solicitors have many years of experience helping survivors of physical and sexual abuse claim compensation through the Criminal Injuries Compensation Authority, so they can access the care and support they need, and get the sense of justice and closure they need.
Liam Goggin, a Senior Associate Solicitor commented, "The psychological damage suffered by abuse victims can be profound, particularly if they were abused by someone in a position of power and trust.
"Jack Mount managed to avoid punishment for many years, so we are pleased to see the brave people who have spoken out now starting to get the justice they have deserved for such a long time. Many victims of abuse went through failed criminal prosecutions against Mount, but continued to speak out and make their voices heard, which is a credit to them all and should be admired."
"We hope others who were abused by Jack Mount during their time at Brookside School now seek legal advice about their rights. I would be happy to speak to any victims about their legal rights and to consider a civil claim for compensation."
Mount's daughter Tricia, who had herself been abused by her father as a child, at first didn't believe the allegations against him, as they concerned boys. But her suspicions were raised when the school began to accept girls, and it was another 30 years before she spoke out about her own experience of abuse and reported her father to the police.
We understand there are many compelling reasons for staying silent for many years. But the law looks sympathetically at people who report abuse years or even decades after the event, and it can still be possible to get the justice you deserve.
Marina Musker, another former pupil at the school who reported abuse, hopes that by telling her story, other victims of Mount will do the same.
"I want to tell them I understand and I know how difficult their lives will have been… (that) they are so brave," she said.
If you have any questions or want free expert legal advice, contact us and we will assess your case free of charge and provide advice on the steps that can and should now be taken now.
Get in touch, today!
Fill in the form below to get in touch with one of our dedicated team members, or call our team today on: 0808 239 1287