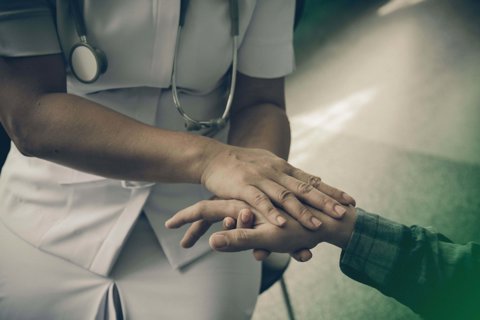 What Happens to My Industrial Disease Claim if I Die?
Posted on: 3 mins read

If you're terminally ill and claiming compensation for a work related illness, our expert Industrial Disease Solicitors will progress your claim as quickly as possible, so it can be settled during your lifetime. Claims like this can sometimes be settled in just a few months.
You can also deliberately delay a claim until you've passed away, as the claim might payout more compensation for your spouse or partner after you've died. We can advise you on this, but it's your decision how you wish to pursue your claim.
Sadly, there are also cases where someone with an industrial disease will start a claim and pass away before it's concluded. If that happens, your family can continue with your claim.
For a free claims assessment and legal advice get in touch with our Industrial Disease Solicitors. Ask if we can deal with the claim on a No Win, No Fee basis.
Who Can Claim?
If you die from an industrial disease, the right to claim and any compensation received will instead form part of your Estate, just like your rights to any property you own or money you have in a bank account. 
If you have made a valid Will, you'll have named at least one Executor, who'll be responsible for managing your Estate after you die. They'll have the power to make and settle the claim on behalf of your Estate and your chosen beneficiaries.
If you die without making a Will, your spouse or next of kin may be appointed as an Administrator of the Estate. Once appointed, they'll have the legal right to make a claim.
Our expert Wills, Trusts and Probate Solicitors offer free initial legal advice and can often help in drafting Wills for terminally ill clients.
Our Industrial Disease Solicitors regularly handle claims from people with terminal illnesses, and are very experienced in dealing with these issues with the minimum of fuss.
What Happens to Compensation Awarded for Someone Who's Died?

Your Executor or Administrator can receive any compensation settlement on the Estate's behalf. If there was a Will, the money would be distributed according to what the Will says.

If there wasn't a Will, then in England and Wales, inheritance laws called the Rules of Intestacy will apply. These rules can be complex depending on the size of a person's Estate, but in brief, it means the husband, wife or civil partner of someone who has died keeps all the assets, including property, up to the value of £270,000 and all their personal possessions, whatever their value.
Any amount above £270,000 is then shared as follows:
The husband, wife or civil partner gets an absolute interest in half of the remaining amount
The other half is divided equally between the surviving children
If there is no spouse or civil partner, then the Estate is distributed equally between the children of the person who has died.
Can a Loved One Claim in their Own Right?
Yes. If a person has died from an industrial disease, then it may be possible for loved ones to make claims in their own name and for their sole benefit, alongside the claim on behalf of the Estate.
For example, the spouse of someone who has died could claim in their own right for a bereavement award to reflect their loss, or someone could make a claim because they were financially dependent on the person who died. Funeral expenses incurred by those left behind can also be claimed back.
These are known as Fatal Accident Act claims, and often the Executors or Administrators of an Estate will pursue these at the same time as the original claim. But that's not always the case and a Fatal Accidents Act claim can be made separately. Our expert Solicitors will be happy to discuss all the options with you.
Get in touch, today!
Fill in the form below to get in touch with one of our dedicated team members, or call our team today on: 0808 239 0144