Occupational Asthma Compensation
For free legal advice call our Industrial Disease Solicitors and we will help you. Ask if we can deal with your claim on a No Win, No Fee basis.

We're rated
'Excellent'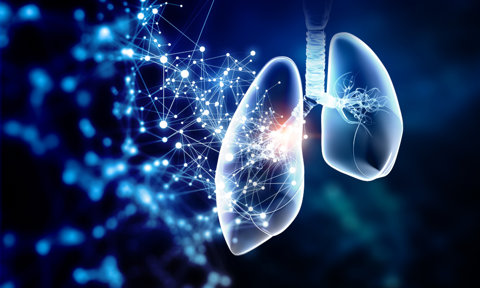 Has your asthma been caused or made worse by your job? If so, your employer may not have done enough to protect you at work and you could claim compensation.
Our expert Industrial Disease Solicitors have many years of experience of dealing with occupational asthma claims. We'll offer you a Free Claims Assessment so we can tell you if we think you have a successful compensation claim.
We can help prove your condition was linked to your working environment, so you can get compensation for your occupational asthma.
Get in touch with our Industrial Disease Solicitors so we can talk about your situation with you and how we can help. Ask if we can deal with your claim on a No Win, No Fee basis.
Why Choose Simpson Millar?
What is the Claims Process?
Free Claims Assessment

Our Industrial Disease Solicitors offer a Free Claims Assessment. We'll talk through the details of how you developed asthma and understand how it can be linked to your work. We'll quickly tell you if we think you have a successful

Investigating Your Claim

After taking on your case, your Industrial Disease Solicitor will investigate your working history to work out when and where you were exposed to the harmful substances that caused your asthma.

Medical Assessment

Your Solicitor will arrange an independent medical assessment for you, with a medical expert. They'll prepare a report outlining your condition, how it's affecting your life and how it will continue to affect you throughout the rest of your life.

Calculating Your Compensation

Once we've gathered the relevant evidence, we'll calculate exactly how much compensation you can claim.

Approaching the Employer

We'll approach the employer we believe is responsible for your occupational asthma, or their insurance company, with the details of our claim.

Settling Your Claim

Most industrial disease claims settle out of Court and we'll do everything we can to make sure your case settles without going to Trial, however sometimes it is necessary.
FAQs about Occupational Asthma Claims
If you think you've developed work related asthma, or your asthma has been made worse by your workplace and it can be proved, you may have a successful claim for compensation.
Asthma is a lung condition that causes breathing difficulties. With occupational asthma, the asthma is caused by your working environment.
Exposure to some airborne substances can cause asthma, and can develop over several months of exposure but may develop more quickly than that. Airborne substances can also make your asthma worse if you already have the condition and it's common to not make the connection with your place of work.
To keep you safe from occupational asthma, your employer should:
Carry out risk assessments
Protect you and other employees from processes linked to the risk of asthma
Provide respiratory protective equipment where necessary, along with training on the use of the equipment
Provide extraction and ventilation in the workplace
For information on how much compensation you could be awarded, read our Occupational Asthma Compensation Payouts Guide.
Substances that cause occupational asthma are known as asthmagens. They don't appear in all workplaces and some industry employees are more at risk than others due to the nature of work they carry out.
There are two types of occupational asthma - allergic occupational asthma and irritant induced occupational asthma.
Allergic Occupational Asthma
Allergic occupational asthma is more common and is caused by the person having an allergic reaction to allergens in the workplace.
Jobs with the highest rates of allergic occupational asthma include:
Vehicle spray painting - isocyanates
Baking - flour dust
Woodwork - sanded or machined wood dust
Soldering - rosin-based fumes
Healthcare - latex
Working with animals - animal fur, feathers, dried urine, saliva dusts, animal faeces
Agriculture - grain dust, bacteria, endotoxins, mites, animal faeces, plant dust, soil, feed, chemicals
Engineering - metal working fluids
Hairdressing - bleach (persulphate)
Irritant Induced Occupational Asthma
Irritant induced occupational asthma is less common, but has the same outcome as allergic occupational asthma. This sort of asthma usually develops after an accidental chemical spillage in the workplace.
The types of irritant chemicals that can cause irritant-induced occupational asthma include:
Chlorine
Ammonia
Formaldehyde
Industrial disease claims are usually dealt with on a No Win, No Fee basis - ask us for details.
Simpson Millar is a proud sponsor of the Primary Care Respiratory Society (PCRS), providing NHS primary care respiratory practitioners with our expertise and insight on industrial respiratory conditions, so they can help their patients access appropriate information and advice.
Get in touch, today!
Fill in the form below to get in touch with one of our dedicated team members, or call our team today on: 0808 239 0144