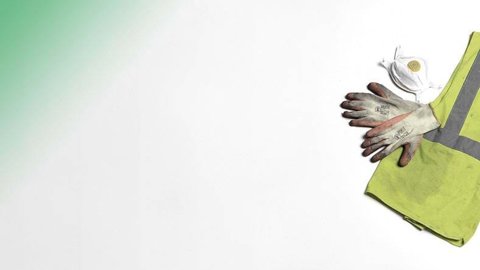 How Much Compensation for Hand Arm Vibration Syndrome?
Posted on: 2 mins read

The amount of compensation you are awarded from a Hand Arm Vibration Syndrome (HAVS) claim will depend on the type and severity of your injury.
According to figures from the Judicial College:
A person with minor HAVS, whose symptoms won't interfere as much with their lives day-to-day, could expect to receive compensation of between £2,390 and £6,890
A person with moderate HAVS symptoms, who typically experiences the effects in colder weather, can often receive in the region of £6,890 to £13,360 compensation
If you have severe HAVS and it seriously interferes with your daily life and ability to work, a typical compensation settlement could be between £13,360 and £25,220
A person with the most severe case of HAVS, with injuries affecting both limbs that prevent them from working or carrying out everyday tasks, could be awarded anything from £25,220 to £30,630 compensation.
We should stress that these amounts of compensation are just a guide to the size of the settlement you may receive, and that each settlement will depend on the specifics of every individual case.
For free legal advice on claiming compensation for HAVS, get in touch with our Industrial Disease Solicitors – ask if we can deal with your claim a No Win, No Fee basis.
Am I Entitled to Compensation for HAVS?
HAVS can be the result of repeatedly using handheld tools that vibrate, such as drills, grinders, needle guns and jackhammers. So if you're frequently using this type of equipment as part of your job, it's your employer's responsibility to ensure that it is well-maintained.
Furthermore, your employer should ensure every member of staff is aware of the dangers that come with using vibrating equipment, and give warnings about the potential health risks that come with using them for extended periods. Employers must also carry out a HAVS risk assessment, and make sure that any member of staff who uses vibrating equipment is monitored and allowed to take sufficient breaks.
If an employer hasn't taken any of these measures and you've developed symptoms of HAVS, you may be entitled to compensation.
What are the Symptoms of HAVS?
Hand Arm Vibration Syndrome affects the nerves, so a person with a HAVS condition can experience a tingling sensation and numbness in one or more fingers. In many cases, the symptoms can be mild and only affect a person's fingertips, but in more severe cases, a person may feel numbness further down their fingers.
A person with severe HAVS may also have problems with their grip strength and dexterity, to the point where it can impact on their ability to carry out everyday tasks at work.
In addition, somebody with HAVs may experience vascular symptoms, known as Raynaud's phenomenon, in which their fingers turn white in cold conditions. An attack can typically last anything from 5 minutes to an hour, and a person may feel some tingling and discomfort when their fingers are returning to normal.
Our team of specialist Industrial Disease Solicitors offer free legal advice if you've begun showing HAVS symptoms and have worked with vibrating tools in the workplace.
We can look at your job and your working processes, as well as what steps your employer did or didn't take to keep you safe from injury. If we can prove that your employer was negligent, you may be able to claim compensation and access the rehabilitation support you need.
Get in touch, today!
Fill in the form below to get in touch with one of our dedicated team members, or call our team today on: 0808 239 0144