Hearing Loss Claims
For free legal advice call our Industrial Disease Solicitors and we will help you. Ask if we can deal with your claim on a No Win, No Fee basis.

We're rated
'Excellent'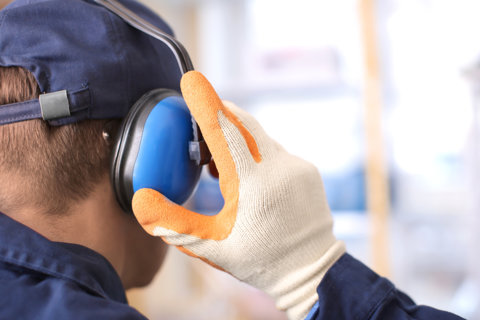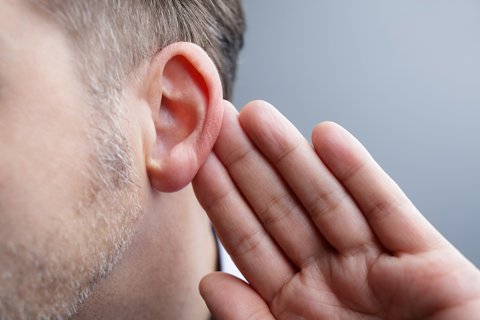 Our specialist Industrial Disease Solicitors can help you claim compensation and get vital support if you've suffered from hearing loss because of working in a noisy environment. This is known as noise induced hearing loss.
Living with hearing loss can be challenging and it will impact your life, now and in the future. Claiming compensation for your work-related hearing loss can help you to get the right help and support to minimise the impact on you and your family.
We have a strong track record of helping people who've developed hearing damage because of their working conditions to get the help they need.
Contact us for a Free Claims Assessment, so we can talk through your work history, your condition and symptoms and how we can help you. We could represent you on a No Win, No Fee basis - ask us for details.
Can I Make a Hearing Loss Claim?
If you suffer from hearing loss because your employer didn't do enough to protect you from excessive noise levels in the workplace, you could claim compensation.
Noise induced hearing loss is the deterioration of someone's hearing over a prolonged period of time, caused by exposure to noise at work.
Industries where workers are at particular risk include:
Construction
Road maintenance
Manufacturing
Shipbuilding
Foundries
Engineering
Woodworking
Employers in these industries should take steps to protect their staff from prolonged exposure to loud noise. They can limit the time spent in noisy environments and make sure that all staff are equipped with the right personal protective equipment and that they are trained to use it.
You could also suffer from occupational deafness from working in a noisy factory or working environment. 
Excessive noise in the workplace can also lead to Tinnitus. It's a condition where you can hear noises such as ringing, buzzing and whistling without an external source. This can be constant and very debilitating.
Others at risk of industrial deafness include call centre operators or anyone wearing a telephone headset, a type of injury known as Acoustic Shock. This is short term exposure to very loud, very high frequency noise through a telephone headset.
Early warnings signs of noise induced hearing loss can include:
Family members complaining that the TV is too loud
Joining in group conversations becomes difficult
Difficulties hearing whilst on the phone
Why Choose Simpson Millar?
At Simpson Millar we want to help you. We are proud of our track record and the comments from our clients which is at the end of the day why we do the work we do.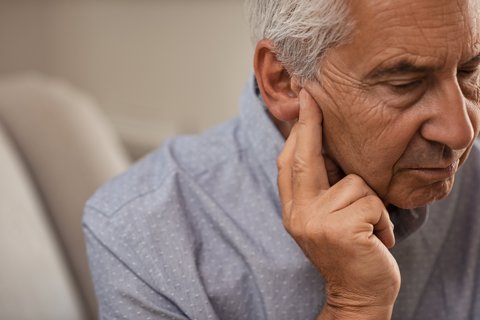 People We've Helped
We represented a man who told us he'd been exposed to excessive noise at work over several decades. He sustained work-related hearing loss and tinnitus because of the noise. His employer disputed the claim, and the case went to Court. The hearing lasted 2 days, but our client was eventually awarded more than £12,000 in compensation.
What is the Claims Process?
Free Claims Assessment

We offer a Free Claims Assessment so we can discuss your work history, symptoms and how your condition has impacted your life. We can tell you quickly if your claim is likely to succeed.

Identifying Responsibility

If we agree to take on your case, your Industrial Disease Solicitor will take a detailed statement from you. They'll identify the employer responsible for your hearing loss, along with their insurance company.

Taking Witness Statements

We may also take statements from witnesses, as they can provide further evidence of your exposure. Don't worry if you're not in touch with anybody that you worked with when you were exposed as we can still move forward with your claim.

Medical Report

We'll get a specialist medical report from a medical expert. They'll examine you and confirm whether your hearing loss and tinnitus has resulted from your work. They can tell us if rehabilitation or further treatment is needed, particularly hearing aids and tinnitus retraining therapy.

Arranging Treatment or Support

If you do need further treatment or support, we'll arrange it and include the costs of treatment within your claim.

Settling Your Claim

Most personal injury claims settle before going to Court, but don't worry, if you do need to go to Court, we'll support you throughout.
Hearing Loss Compensation Claim FAQs
Hearing loss claims are usually funded through a No Win, No Fee agreement - ask us for details.
There is a 3 year time limit on all claims for industrial deafness or tinnitus from the date you knew or ought to have known that you were suffering with the condition
Get in touch, today!
Fill in the form below to get in touch with one of our dedicated team members, or call our team today on: 0808 239 0144