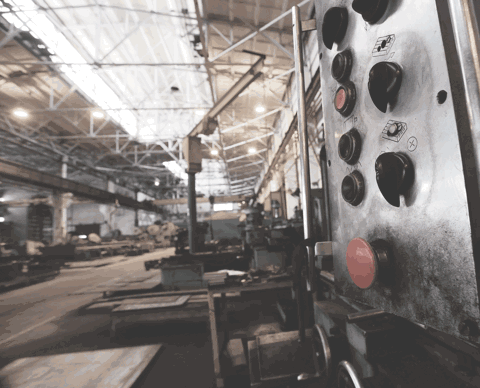 Has My Asthma Been Caused by My Work?
Posted on: 2 mins read

It's thought that around one in ten cases of asthma in UK adults are caused by work-related factors.
Occupational asthma is asthma that's caused directly by the work that you do. And there are also people with constitutional asthma whose condition has been made worse by their job, which is known as work aggravated asthma.
How Do I Know if My Asthma Has Been Caused by My Work?
It can be hard to tell if your asthma is due to your work or not, but you may see a pattern to your symptoms. For instance, they may ease on your days off or whilst you are on annual leave. Take a look at the type of work that you're doing and the substances that you're working with to see if there's anything that that may be capable of causing asthma.
You may wish to ask your GP for patch testing to see if there is any sensitivity to the alleged exposures at work.
If you're suffering with asthma-type symptoms and you think these may be a result of exposure to substances at your work, then call our Industrial Disease Solicitors for free legal advice. We may be able to deal with your asthma claim on a No Win, No Fee basis – ask us for details.
What Causes Occupational Asthma?
Allergic occupational asthma is the most common type of work-related asthma and is triggered by exposure to asthmagens in the workplace. These cause changes in your airways, making them hypersensitive and then triggering a reaction in those airways. It does take a while for your immune system to become sensitised, so you may have been working for weeks or many months before you begin to have symptoms.
Examples of Workplace Substances Causing Occupational Asthma are:
Isocyanates – found in paint spraying (typically in 2-pack paints)
Flour dust in bakeries and flour mills
Wood dust in joinery and furniture industries
Animal aeroallergens from working with animals
Metal working fluids in engineering.
What is Asthma?
Asthma is a condition that affects your airways, the small tubes that carry the air in and out of the lungs. The symptoms caused by the narrowing of these airways make breathing difficult and result in wheezing, coughing and/or a tightness of the chest.
Asthma may be a constitutional condition, occurring without any external cause and simply because of genetic factors. Indeed, you may think of asthma as a condition that starts in childhood. However, it's also quite common for people to be diagnosed with asthma for the first time in adulthood - this is known as late onset asthma.
Get in touch, today!
Fill in the form below to get in touch with one of our dedicated team members, or call our team today on: 0808 239 0144