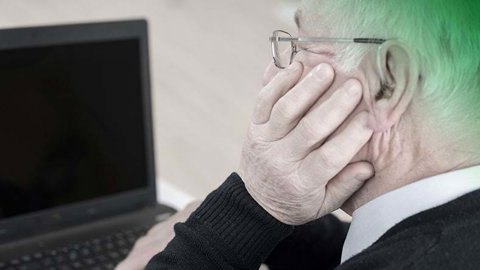 Deaf Awareness Week - Hearing Loss at Work
Posted on: 3 mins read

Kirstie Bork
Associate Solicitor-Advocate, Industrial Disease
This week is Deaf Awareness Week in the UK, a national effort to promote social inclusion and highlight the range of organisations that support deaf people and their loved ones.
As Industrial Disease Solicitors, we regularly deal with charities and other support organisations that provide invaluable help to clients who've developed noise-induced hearing loss at work.
We have a strong track record of helping people who've suffered work related hearing damage to access the support they need and claim compensation. We can also help people obtain state benefits to which they may be entitled, such as Industrial Injuries Disablement Benefit (IIDB).
If you've been diagnosed with industrial hearing loss and believe your employer failed to follow government guidance on workplace noise, get in touch with our Industrial Disease Solicitors for a free consultation and legal advice.
What Should Employers Be Doing?
Employers need to be aware of the level of noise that workers are exposed to day-to-day and assess whether it may pose a risk. If it exceeds the levels laid out in The Control of Noise at Work Regulations 2005, they need to take steps such as:
Providing ear defenders and other forms of Personal Protective Equipment to staff
Installing engineering solutions, such as silencers
Ensuring noisy machinery is up-to-date and well-maintained
Rotating staff, so the same people aren't performing noisy jobs for too long
Ensuring members of staff in noisy jobs take adequate breaks
Providing training to staff on noise levels and safety
Providing regular hearing checks to employees
Our Industrial Disease Solicitors will ask you about your working conditions and what safety processes were in place as we assess whether you may have a claim.
How Widespread is Workplace Hearing Loss?
According to the Health and Safety Executive (HSE), noise-induced hearing loss is the second most common reason for workers to make employers' liability insurance claims. Figures also show that an estimated 21,000 UK workers suffered work-related hearing problems between 2016/17 and 2018/19, and there were 55 new IIDB claims for work-related deafness in 2018.
However, these figures can't tell the full story, as the nature of work-related hearing loss means symptoms may only start to show very gradually. As a result, it may be many years before you realise that you're experiencing hearing problems and have been exposed to harmful noise levels at work. We can help you identify the cause of your hearing loss and if it may be work-related.
Claiming Compensation
You can claim compensation for work-related hearing loss if it can be demonstrated that your employer didn't do enough to keep you safe in the workplace. Many of the hearing loss claims we handle come from people who work in sectors such as:
Building and construction
Engineering
Road maintenance
Manufacturing
Shipbuilding
Heavy industrial workplaces such as these routinely involve the use of noisy machinery, so this is perhaps unsurprising. But we should stress that it isn't just prolonged exposure to loud volumes that leads to noise-induced hearing loss. A person could sustain damage to their ears if they're exposed to a sudden, one-off burst of very loud noise, and an employer could also be liable (at fault) if this happened at work.
Case Study
£12,000 Compensation Awarded in Hearing Loss Claim
We helped a client secure compensation for work-related hearing loss even though the employer's Solicitor argued that they'd brought the claim too late and that his hearing loss and tinnitus weren't caused by the working environment.
This was despite investigations revealing that the employer had been investigated by the Health and Safety Executive over a number of issues, including noise levels in the workplace.
Since they didn't admit liability (fault), the case had to go to Trial, but it's actually quite rare for a case of this nature to have to be resolved in Court. It's usually in the employer's best interests to accept responsibility and settle amicably outside the Courtroom, rather than enter into a lengthy legal dispute. For more details read the case study here.
Get in touch, today!
Fill in the form below to get in touch with one of our dedicated team members, or call our team today on: 0808 239 0144