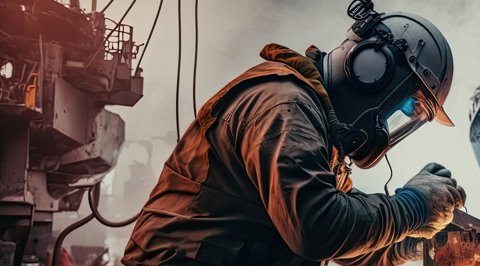 £20,000 Compensation in 2022 for Former Steel Worker with Bladder Cancer
Posted on: 6 mins read
Last updated:

After working at a steel company for 20 years until 2001, Andy sadly developed bladder cancer in 2013. See how we managed to secure £20,000 in compensation for him after he claimed against his former employer.
In the 1980s and 1990s, Andy was employed at the Port Talbot Steelworks under British Steel/Corus, subsequently acquired by the world-renowned TATA Steel. He held a pivotal position primarily stationed within the coke plant—an area fraught with occupational hazards. The coke plant involved the production of coke, a grey, hardened, coal-derived fuel obtained by heating coal in the absence of air through a process known as coking.
This method entailed baking coal in an airless kiln or furnace, resulting in a porous substance free from impurities found in raw coal. Andy spent 6 out of his 8-hour shifts working in this fume-intensive environment, where he was stationed at the top of the 'battery' of the coke oven.
Get in touch today!
If you have developed a work-related cancer, get in touch to see how we can help you. Call 0808 239 0144 or
References:
Ong, C. N., & Lee, B. L. (2017). Polycyclic Aromatic Hydrocarbons (PAHs) - An Overview. Environmental Monitoring and Assessment, 189(8), 419. doi: 10.1007/s10661-017-6138-8
Zhitkovich, A., & Costa, M. (2017). The Chemistry of Nickel. In A. Astruc (Ed.), Comprehensive Inorganic Chemistry II (Second Edition)
Get in touch, today!
Fill in the form below to get in touch with one of our dedicated team members, or call our team today on: 0808 239 0144