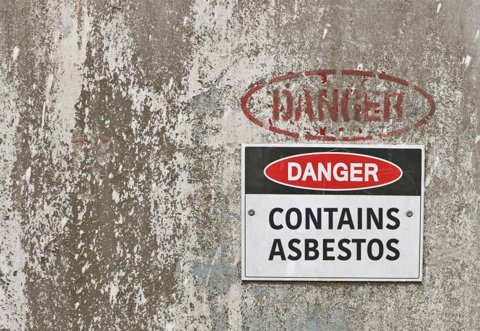 Will My Asbestos Claim Go to Court?
Posted on: 1 min read

This article was updated on 9 September 2022.
In most instances, asbestos disease claims will be settled outside of Court.
When you instruct us, we'll send what's called a Letter of Claim to the company or companies that you hold responsible for your asbestos-related illness (such as mesothelioma or asbestosis). They will then have 21 days to acknowledge the Letter of Claim and 90 days to provide a reasoned answer.
If the company acknowledges that their negligence caused your asbestos disease, we can negotiate for an appropriate compensation settlement without having to go to Court. Even if responsibility is denied and a Court date is scheduled, our Industrial Disease Solicitors will continue negotiating with the other side to try to agree a settlement before the hearing date..
It's very unlikely that your case will get as far as the Courtroom, as it's in both  sides' interests to settle an asbestos claim as amicably as possible. But if your case does end up going to Court, we will be  there to support you throughout the whole process.
For a free claims assessment and legal advice contact our Industrial Disease Solicitors - ask if we can deal with your claim on a No Win, No Fee basis.
FAQs about Asbestos Court Cases
There are only two main reasons why your asbestos-related claim would ever need to go to Trial, these include:
The other side continuing to deny responsibility for your asbestos disease;
We're unable to secure the appropriate amount of compensation through negotiation.
We understand that the thought of appearing in Court can be daunting. In the unlikely event that your case does have to go to Court, your expert Industrial Disease Solicitor will support you and keep you informed every step of the way.
If we take on your case, we'll work to recover an amount of compensation that reflects the full impact of your asbestos disease. This could cover everything from:
The pain and suffering you've experienced
How much care, support and rehabilitation you need
Loss of earnings
How serious your illness is
Any medical and travel expenses you've incurred
The cost of any mobility aids and home adaptations you may need
One of our Industrial Disease Solicitors will carry out a detailed investigation to assess exactly how much compensation you are entitled to. Our valuation will be based on evidence including witness statements, an independent medical assessment of your condition and a detailed look at how your asbestos disease has affected you financially.
We'll then approach the other side with the details of your claim and ask them whether they accept liability. If they admit full or partial responsibility for your disease we can present our valuation of how much compensation you are entitled to and attempt to negotiate a settlement.
Even if a Court date is set, we'll carry on negotiating with the other side for a fair compensation settlement, aiming to resolve your case before the Trial begins.
So even if it looks as if going to Court is the only way to settle your claim, there's a good chance this still won't happen, and we'll do everything we can to make sure we can settle before the Trial date.
If you have any questions about claiming asbestos compensation, get in touch with our Industrial Disease Solicitors for a free claims assessment and legal advice. We'd be happy to answer any questions you may have.
We handle  asbestos claims on a No Win, No Fee basis, which means you don't pay anything if your claim is not successful.
Get in touch, today!
Fill in the form below to get in touch with one of our dedicated team members, or call our team today on: 0808 239 0144