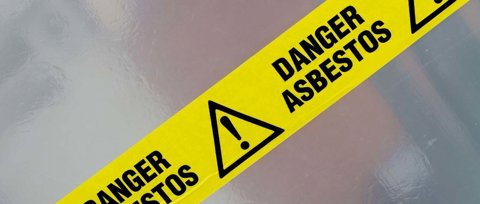 Ten Disturbing Uses for Asbestos you may not Know
Posted on: 1 min read

Asbestos was a material used widely in the UK before it was banned in 1999. It became known that should the material become disturbed, it could release fibres which could be very damaging to your health.
People have become ill with asbestos related illnesses, some of which prove to be fatal. Any new use of this material is now banned in the UK and regulations have been in place to protect anyone who may come into contact with the  product, which is still present in many public and private buildings.
If you've been harmfully exposed to asbestos, even if it was a long time ago, we could help you claim compensation. Get in touch with our experienced Industrial Disease Solicitors for initial advice.
Here are 10 uses for Asbestos that you may not know about:
Artex Ceilings
In the 1960s, 70s and 80s having an Artex Ceiling in your home was highly fashionable. These ceilings often appear as a textured pattern, sometimes a popcorn or semi-circular effect. It was discovered that many of these ceilings were constructed using white asbestos which, if damaged, could release dangerous fibres into the air.
People who encounter asbestos fibres can become very ill with asbestosis, pleural thickening, mesothelioma or other asbestos-related diseases. The symptoms of these and the knowledge that you have an asbestos related disease can be shocking and worrying to both you and your loved ones.
If you think you have been in contact with asbestos fibres and you weren't warned about the dangers at the time, then you could be entitled to compensation if you have suffered pain or financial loss as a result.
Call us today for a free assessment. Our Asbestos Solicitors could help you on a No Win No Fee basis. As well as dealing with your previous employer, we can help you claim the state benefits you are entitled to. We can also help your family obtain financial security after your diagnosis.
Get in touch, today!
Fill in the form below to get in touch with one of our dedicated team members, or call our team today on: 0808 239 0144