Mesothelioma Compensation Claims
For a Free Claims Assessment, call our Personal Injury Solicitors and we will help you. We handle most mesothelioma claims on a No Win, No Fee basis.

We're rated
'Excellent'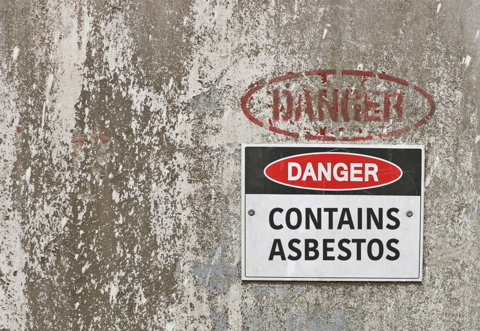 Our Industrial Disease claims team includes specialist Mesothelioma Compensation Solicitors and almost all claims are dealt with on a No Win, No Fee basis.
When compensation is awarded in mesothelioma claims, our clients receive 100% of it because our success fee is paid by the defendant or its insurers and not by our clients. 
We know from many previous mesothelioma cases that the trauma of such a diagnosis is only made worse if you don't know where or how you were exposed to the asbestos that caused it.
It might have been a long time ago or the exposures to asbestos were at a low level. This uncertainty makes legal advice from an experienced Mesothelioma Solicitor vital.
We offer a Free Claims Assessment and will give you clear and practical legal advice about your rights. Your Mesothelioma Lawyer will stay in regular contact, so you have updates and support throughout the claims process.
For a Free Claims Assessment get in touch with our Mesothelioma Claim Solicitors.
We're happy to visit our clients in their own homes (in England or Wales) and will provide high levels of support and care. For example, we can help you get any state benefits you may be eligible for and have helped clients get government support within just eight weeks of starting their claim.
We'll work hard to settle your mesothelioma compensation claim as quickly as possible, so you can live the rest of your life comforted by the knowledge that you and your family can be provided for.
And we'll make every effort to avoid going to Court, as we know giving evidence in the witness box can cause stress and anxiety.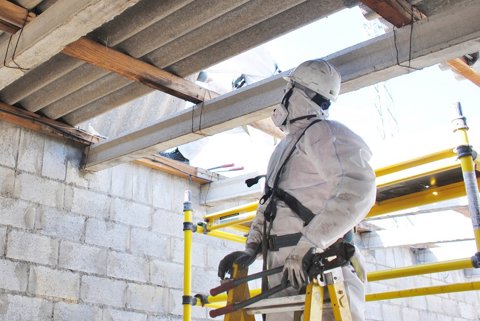 What is Mesothelioma?
Mesothelioma is a cancer of the pleura, the lining of the lungs, that's nearly always caused by asbestos exposure. The disease can also reach the lining of the abdominal cavity, around the heart and the testes. It's often the result of poor working conditions, though even minimal asbestos exposure can lead to the onset of symptoms.
There are around 2,700 new mesothelioma cases in the UK every year, according to Cancer Research's latest estimates. Most cases are diagnosed in people aged 60-80 and men are more commonly affected than women.
Common symptoms include chest pain, shortness of breath, tiredness, weight loss and a high temperature. It can be many years before these signs start to show – usually around 30 to 40 years after the asbestos exposure.
In terms of claiming compensation, that means we often need to investigate events that happened a very long time ago. This added complexity is why it's so important to get a specialist Mesothelioma Solicitor to represent you.
Why Choose Simpson Millar for Your Mesothelioma Claim?
How are People Commonly Exposed to Asbestos?
Asbestos exposure leading to mesothelioma is particularly common in people who've worked in heavy industry such as construction and shipbuilding. But asbestos was widely used as a building material in the UK between the 1930s and mid-1980s until its health risks became apparent, so those affected can also include:
Lorry drivers responsible for transporting raw asbestos materials
Factory workers who produced these raw materials
Electricians who worked with lagged pipes or equipment
Plumbers and boiler scalers who stripped asbestos from lagging and joints
Mechanics who serviced brakes and clutches that contained high percentages of white asbestos
Council workers who repaired council housing with asbestos guttering and bath panels
People who lived close to an asbestos factory
Students and teachers at a school where asbestos materials were in poor condition
Is Secondary Asbestos Exposure Possible?
Mesothelioma can also affect family members, as they may have come into contact with harmful fibres when an exposed worker came home. This is known as secondary exposure to asbestos and is becoming a more common cause of mesothelioma.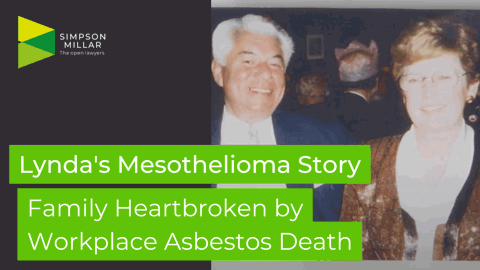 Mesothelioma Compensation - Lynda's Story
Lynda shares her family's experience with her mother's death caused by asbestos exposure.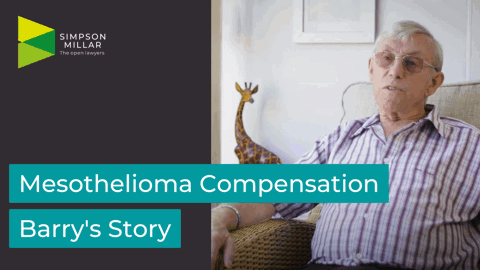 Mesothelioma Compensation - Barry's Story
Barry was exposed to asbestos while working as a heavy goods vehicle mechanic in the 1970s. After feeling breathless while on holiday, Barry was admitted to hospital and diagnosed with mesothelioma. He contacted the Industrial Disease team at Simpson Millar to claim compensation for his condition. Securing compensation has given Barry peace of mind that his wife will be financially secure, whatever the future may hold.
Can I Make a Mesothelioma Claim?
If you or someone you know were exposed to asbestos and have received a mesothelioma diagnosis, you could be able to claim compensation. Claiming can provide financial security for your family's future, facilitate a better quality of life and raise awareness of the issue itself.    
How do I Prove My Mesothelioma Claim if the Exposure Happened Years Ago?
The delayed onset of mesothelioma can make it difficult to pinpoint exactly what situations or parties are to blame. But we have extensive experience and historical information relating to mesothelioma cancer claims and can provide clarity on your situation.
Often in these cases, the employer responsible for asbestos exposure is no longer trading. However, we could still help you make a claim against their historical insurance company or through a UK Government compensation scheme.
Our Mesothelioma Claim Solicitors will investigate your working history and explore every possible course of action to find the likely cause of your illness. Contact our specialists today for a Free Claims Assessment.  
How to Make a Mesothelioma Claim
Free Claims Assessment

Call us for a Free Claims Assessment from a specialist Mesothelioma Solicitor. We can discuss your situation and how we can help you.

Prepare a Draft CV

If we take on your case, we'll ask you to prepare a draft CV/employment history from what you can remember. We'll also help you apply for any state benefits you may be entitled to, including Blue Badges.

Trace Insurance Companies

Our expert Mesothelioma Lawyers will make urgent searches to trace the insurance companies for your past employers. Even if an employer stopped trading many years ago, it's usually still possible to find their insurance company and bring a claim against them.

Gathering Relevant Documents

We'll gather relevant documents that may help your case, such as old payslips, employment records, and hospital and GP medical records.

Medical Assessment

We'll arrange for you to have a medical assessment from at least one independent medical expert. They'll provide a medical report detailing your illness, the likely cause and how it's impacted your life.

Formal Letter of Claim

We'll send a formal Letter of Claim setting out the details of your case to the company that exposed you or their insurance company.

Settling Your Claim

If they agree to settle and further evidence isn't needed, your claim could be settled within six months of us taking it on. A more complex case could take longer to settle, particularly if it needs to go to Court.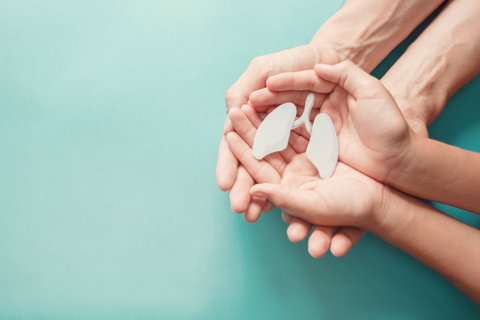 What Rehabilitation and Support is Available?
We offer wide-ranging support to people making a mesothelioma cancer claim. For example:
We work with organisations that provide a wide range of medical treatments that can be funded by making a claim. This is not available on the NHS in some cases due to the cost.
We can help you with other elements of your life to ensure you have all the bases covered. 
If more evidence is needed, we may place a small witness appeal in the local paper and on our website. We understand you may not want your name and personal information to be made public, so any witness appeal can be made anonymous if that's what you would prefer.
We can organise and set up professional counselling services and other therapies and let you know about support groups in your area.
We can help with applying for the Government Lump Sum payment, as everyone with a mesothelioma diagnosis is entitled to this. We can also help with claiming Industrial Injuries Disablement Benefit if you're eligible. Ask us for details on this.
FAQs about Mesothelioma Claims
We take on mesothelioma claims on a No Win, No Fee basis. This is an arrangement between you and your Mesothelioma Lawyer and means you won't pay any legal fees if your claim is unsuccessful. You'll need to have suitable insurance in place, but our team can help arrange this for you.
If your claim is successful, you'll pay us a pre-agreed success fee and any remaining legal costs not covered by the other side. Read more about how No Win, No Fee claims work.
Compensation amounts vary as they're always unique to individual cases. Your mesothelioma compensation will be calculated based on factors including:
The pain and suffering caused by your illness
Medical treatment, sometimes including private treatment options that aren't available through the NHS
Ongoing care needs
Any loss of income due to being unable to work
Your Mesothelioma Solicitor will be able to give you a more accurate idea of what your claim is worth once they learn more details about your case. Once this figure is established, our legal experts have the necessary drive and know-how to secure the full compensation your situation deserves.
You typically have three years from the date of your diagnosis to make a mesothelioma compensation claim. There are sometimes exceptions in which claiming is allowed beyond the three-year limit.
Whether you're confident of being within the time limit or unsure, we recommend contacting our Mesothelioma Compensation Solicitors as soon as possible. Doing so could allow you to access the compensation and care you need sooner. 
If a loved one has sadly passed away, it is possible to claim on their behalf as a dependant. You will have a time limit of three years from the date they passed to claim for mesothelioma death compensation.
Mesothelioma claims can take anywhere from six months to several years to settle depending on their complexity. Relevant factors include:
How easy it is to trace your employer or their insurer
How quickly strong evidence can be collected
Whether the defendant admits liability or disputes your claim
Whether your case goes to Court
Rest assured we'll be there to support and update you every step of the way. Read more about how long it takes to get mesothelioma compensation.
Yes. Some doctors don't realise you can still successfully claim mesothelioma compensation even if you were exposed to very low levels of asbestos dust.
It can also be difficult to recall your work history immediately after receiving this dreadful diagnosis, as you may not be able to think clearly.
Yes. Our Mesothelioma Solicitors rely on the 1931 Asbestos Industry Regulations to win our cases, which pre-date the period in which asbestos products were most widely used in the UK.
Our legal experts are happy to visit you in your home in England or Wales if this would make things more comfortable.
Yes. This is important as often people then have chemotherapy or get poorly quite quickly and don't want to be bothered with witness evidence during this stage.
Yes. The procedure varies for lots of different regions, but our team can help wherever you are.
Yes. We can do this for you as people are often asked by other firms if they have details of their diagnosis in writing and so they shouldn't worry about having to get this from their GP.
Yes. This is an automatic payment with a diagnosis of mesothelioma and is our main priority when you call in to speak with us about making a mesothelioma compensation claim.
We will help you secure this payment as quickly as possible and consider other state benefits you may be entitled to. Some of our clients don't have viable civil claims as these are not automatic, so state benefit claims are hugely important as they become the only compensation available for their diagnosis.
Yes. This is hugely important as some people are too ill to undergo a biopsy. If a specialist lung nurse or doctor suggests their condition could be due to mesothelioma, it's sensible to speak with one of our Mesothelioma Solicitors to see how they can help.
This is because you'll have automatic access to the Government Lump Sum Payment if it is mesothelioma. This payment is then available up to a year after the date of death.
Mesothelioma claims are pursued against the past insurance company for your employers and so letters are often sent straight to the insurance company. This is because the past employers commonly involved in these cases have often long gone out of business.
The claims are pursued against the past insurance company for your employers and so a lot of the time letters are sent straight to the insurance company. The reason for this is that often past employers have long gone out of business.
Yes. If you served in the Royal Navy, you should always be considering a Veterans Agency Claim.
Collecting evidence for mesothelioma cancer claims can be complex. But we'll take care of all the necessary investigations including those required for public buildings, such as libraries, schools and hospitals so you don't have to.
We can get asbestos surveys through the Freedom of Information Act free of charge.
Yes, often clients have overlapping legal problems that urgently need sorting. In our experience, this has ranged from an emergency Will to sorting out legal ownership of a property if a couple has been separated for a long time.
Your Mesothelioma Lawyer will be able to point you in the right direction when you tell them more about your legal needs.  
For our clients undergoing immunotherapy treatment in successful mesothelioma claims, we've secured interim payments of £50,000 - £100,000.
We've been able to keep back some of this payment to help pay for the treatments and prevent you from having to deal with the associated admin yourself. These treatments cannot be administered until paid for, so there is an element of urgency. Insurance companies will sometimes agree to meet the monthly costs of your treatment directly.
Yes. In two recent cases, we liaised with local hospices to find out about extra private care, as the money for such care was successfully recovered in the civil claims.
In many cases, our Mesothelioma Solicitors have acted for multiple people who have been exposed to asbestos at the same place. We have an extensive database with information on previous employers and their insurers and can search this in relation to your case to make things as easy as possible.
Get in touch, today!
Fill in the form below to get in touch with one of our dedicated team members, or call our team today on: 0808 239 0144