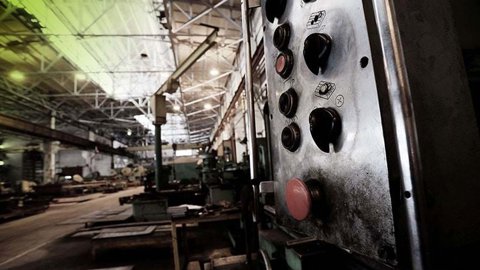 How to Claim for Pleural Thickening Compensation
Posted on: 3 mins read

If you've been diagnosed with pleural thickening, an asbestos-related lung disease, our Industrial Disease Solicitors may be able to help you get compensation and rehabilitation support.
Pleural thickening often results from exposure to asbestos dust and/or fibres in the workplace, so we can help you identify when and where the asbestos exposure happened, and establish who is responsible.
Even if the employer/s in question is no longer trading, we may be able to make a claim against their insurer, to ensure you still get the compensation you are entitled to. We can also help you to get any state benefits you're entitled to alongside your compensation settlement. This may include Industrial injuries Disablement Benefit – a claim for benefits to the Department of Work and Pensions that will reflect the severity of your condition and a lump sum payment under the PWCA 1979.
For free legal advice get in touch with our Industrial Disease Solicitors for a free consultation, and we'll be happy to look at the details of your case. Ask if we can deal with your claim on a No Win, No Fee basis.
How to Prove Where the Asbestos Exposure Occurred
Asbestos-related illnesses can take many years to develop following the exposure, so you may not be completely sure when and where the asbestos exposure occurred. But don't let this put you off making a claim, as our Industrial Disease Solicitors can work with you to put together a detailed picture of your employment history and working environments and obtain records of all of your past employers and when you worked for them.
This can help us establish what risks you were exposed to at work and whether your employer had fundamentally unsafe working practices in place. If the employer responsible is no longer in business, we can often track down their insurer who had insured them at the time of your employment through a national database, who would then be liable to pay the compensation if the claim is successful.
As experienced Industrial Disease Solicitors, we can often recognise the warning signs that a client may have pleural thickening. After we've taken on a pleural thickening claim, we will get a copy of the client's medical records, including scans that often show evidence of scarring on the lungs and the thickening. We can obtain an expert medical report to confirm the diagnosis. We can then consult with an independent engineering specialist, who can estimate how much asbestos you're likely to have inhaled from your description of exposure.
Were You a Smoker?
Even if you have a past smoking history, you are still likely to be able to claim compensation for pleural thickening.
Time Limit for Pleural Thickening Claims
You must claim within 3 years of being diagnosed with pleural thickening, so it's best to get in touch with our Industrial Disease Solicitors as soon as possible. That will give us more time to investigate specific details of your claim, arrange an independent medical assessment and put together a picture of your full employment history.
With this information, we'll be able to calculate an appropriate amount of compensation that reflects the seriousness of your condition and ensures you get access to the care and rehabilitation support that you need. We can also put in place an option so that you can claim further compensation in the future if the thickening worsens or you develop any further diseases related to asbestos.
What is Pleural Thickening?
Pleural thickening is an asbestos-related lung disease, caused by the inhalation of asbestos dust or fibres which become embedded in the lining of the lungs. This can cause scarring and a gradual build-up of scar tissue on the outside of the lungs causing the lining of the lung to thicken, which makes it harder for the lungs to expand properly when breathing often resulting in breathlessness.
Get in touch, today!
Fill in the form below to get in touch with one of our dedicated team members, or call our team today on: 0808 239 0144