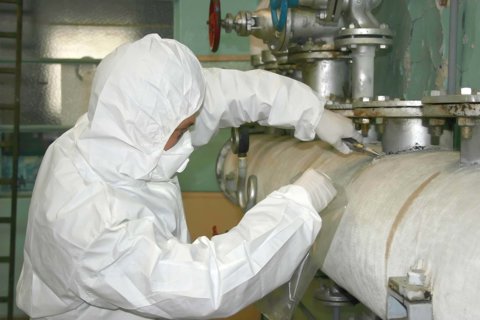 Can I Claim for Asbestosis?
Posted on: 3 mins read

This article was updated on 6 October 2022.
If you've been harmfully exposed to asbestos at work, you could be entitled to make a claim for compensation.
At Simpson Millar, we've made successful claims on behalf of thousands of individuals who have developed an asbestos-related disease after being exposed to the harmful fibres at work, dating as far back as the 1950s.
As with most claims, the amount of compensation you're awarded will depend on the extent and severity of your symptoms and the impact your asbestosis diagnosis has had on your life. For more information, see our Asbestosis Compensation Payouts Guide.
If you or a family member has been diagnosed with asbestosis or another asbestos-related illness, get in touch with our specialist Industrial Disease Solicitors to see how we can help you. We may be able to visit you at home (in England or Wales) and we can deal with your claim on a No Win, No Fee basis – ask us for details.
What is Asbestosis?
Asbestosis is a serious lung condition which is caused by prolonged exposure to asbestos dust and fibres. It's a type of pulmonary fibrosis, which is a chronic disease characterised by scarring in the lungs.
When asbestos dust and fibres are breathed into the lungs, they can get lodged inside and gradually cause damage to the lungs over time. This causes scarring to occur, which in turn leads to a person's lungs shrinking and hardening.
Symptoms of asbestosis can include:
Shortness of breath
Persistent coughing
Wheezing
Tiredness or fatigue
Pain in the chest and shoulders
Clubbed or swollen fingertips
Unfortunately, asbestosis can sometimes be misdiagnosed as Idiopathic Pulmonary Fibrosis (i.e. Pulmonary Fibrosis of no known cause). This can happen when a medical professional doesn't consider past exposure to asbestos. If you suspect that your symptoms are asbestos-related, we would always encourage sharing this with your GP.
Asbestosis and the Law in the UK
As far back as the mid-1920s, the dangers of prolonged and heavy exposure to asbestos and the risk of asbestosis have been documented. The UK government introduced the Asbestos Industry Regulations 1931 to protect workers and impose duties on employers involved specifically in the manufacture of asbestos materials and products in factories.
A few years later, the UK government introduced the Factories Act 1937 which, although it didn't specifically mention asbestos, placed duties on factory owners to protect employees from working amongst substantial amounts of dust, including asbestos. The Factories Act 1937 was updated in 1961 and repeated the duty on factory owners to protect employees.
The Asbestos Regulations 1969 came into force in 1970, imposing much stricter duties and applying them to more types of work with asbestos than earlier regulations. They imposed duties on all employers who used asbestos or products containing asbestos in their manufacturing process; these included having to minimise exposure to asbestos dust through Personal Protective Equipment, ventilation and cleaning imposed on employers by this legislation.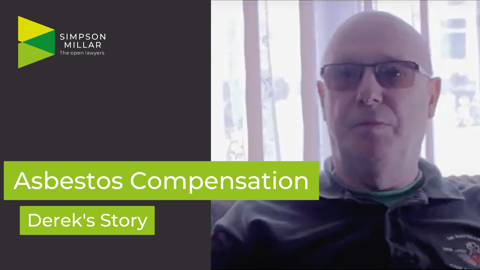 How Our Industrial Disease Solicitors Helped Derek
Derek worked on a caravan park as an apprentice joiner and carpenter in the 60's and worked with Asbestos. He developed lung cancer as a result. We helped him make a claim for compensation.
Am I Eligible to Make an Asbestosis Claim?
What's clear from all the legislation detailed above is that employers have been under a duty for many years to take measures to protect employees from exposure to asbestos dust. This means that if your former employer failed in their duty to protect you, and you developed asbestosis as a result, you're entitled to make a claim against them.  
The symptoms of asbestos-related illnesses can take decades to develop, so you might be wondering if it's too late to make a claim. Whilst there is a time limit of three years in place, this will only start from the date of your diagnosis rather than when you were initially exposed to asbestos.
Even if the employer you wish to make a claim against no longer exists, we can still seek compensation from their insurer. Our Industrial Disease Solicitors are experts in this area and will consult our database of businesses and employers' liability insurers to identify who to contact on your behalf.  
Although there is no known cure for asbestosis, compensation can give you the reassurance of financial security for your loved ones.
Get in touch with our expert team today to find out if we can help you on a No Win, No Fee basis.
Get in touch, today!
Fill in the form below to get in touch with one of our dedicated team members, or call our team today on: 0808 239 0144