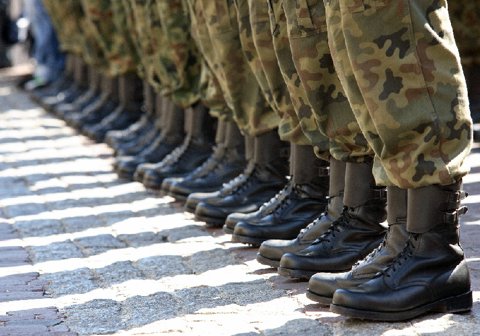 Senior Army leaders are meeting with the defence secretary later today to discuss the many, current culture and discipline issues in the Army.
Ben Wallace has given assurances that he will discuss various issues with Army leaders in this meeting, including a recent report from the Commons Defence Committee.
Commons Defence Committee Report
It found that more than 2,500 women out of 4,000 who gave evidence had suffered from bullying, sexual harassment or discrimination during their time serving. Along with this, there was also evidence of sex for promotion in the Armed Services and rape.
In their report, the committee recommended that cases of serious sexual assault and rape should be tried in a civilian court due to such low conviction rates in Military courts. They are four to six times lower than an already very low conviction rate in civilian court.
In the Armed Forces, 12% of serving personnel are women, but they are 10 times more likely to suffer from harassment, bullying and discrimination. And of the 4000 women who gave evidence, 60% of them did not report it because they were worried about the consequences.
Our Military Claims Solicitors have helped many female personnel who have suffered from sexual assault, rape, bullying and harassment. If you've been suffering any of these issues, our specialist solicitors can support you.
Illness and Accidents in Serving Personnel and Veterans
Our Military Claims Solicitors have been working with veterans and serving personnel who have either been injured or become ill because of their service, including armed forces personnel who have been diagnosed with cancer after breathing in exhaust fumes from Sea King helicopters after the RAF knew they were toxic.
We often see a typical 'get on with it' approach from personnel which can leave them with career ending injuries.
Mistakes can happen in all walks of lives, but when something goes wrong, leaders must accept what's happened and then address it.
If you've been affected by illness or injury when you're still serving, you can make a claim against the MoD. It's worth getting in touch with one of our specialist Military claims Solicitors to talk through your situation with them.
Simpson Millar signed the Armed Forces Covenant back in 2020 as we wanted to pledge our support for veterans, serving personnel and their families. You can trust us to give you clear, open, straightforward legal advice when you need it.
Outcome of the Meeting With Defence Secretary
We'll be waiting to see outcome of this very important meeting between senior Army leaders and the Defence Secretary, but clearly cultural change needs to be high on the agenda.
Would you like to speak with one of our Military Claims Specialists?
Fill in your details and one of the team will call you back or if you need to speak now call us on 0808 239 0244