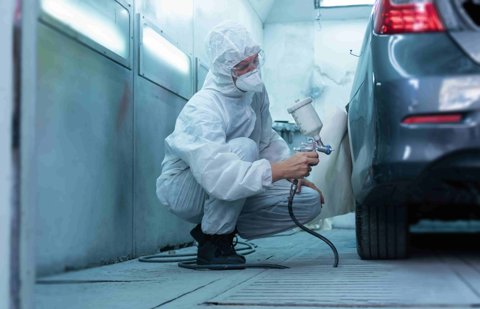 World Asthma Day 2023
Posted on: 5 mins read

Asthma in the Workplace
There are two types of work-related asthma:
Work aggravated asthma, which is when someone's pre-existing or constitutional asthma condition is made worse by factors in the workplace;
Occupational asthma, which occurs in people who have never had asthma before and then are exposed to substances/chemicals at work.
People who work in industries such as baking, painting, woodwork, engineering or agriculture are particularly at risk of occupational asthma. The most common causes of occupational asthma are flour/grain from the baking industry and isocyanates (from spraying paint e.g. in motor vehicle repairs).
How Common is Work-Related Asthma?
You may be surprised by the fact that around 1 in 10 cases of asthma in UK adults are thought to be caused by work-related factors.
Occupational asthma has been diagnosed more in recent years – but the government have said that the statistics on the amount of people being diagnosed are a underestimate of the true scale of undiagnosed work-related asthma.
The Covid-19 pandemic disrupted the reporting of new cases, and likely had an impact on people visiting the GP or mistaking asthma symptoms for Coronavirus symptoms, such as wheezing, coughing and chest tightness.
If you think there's a chance you could have work-related asthma, keep reading to see what your workplace should have done to prevent this, and how our lawyers could help you claim compensation if your employer failed in the duty of care that they owe to you.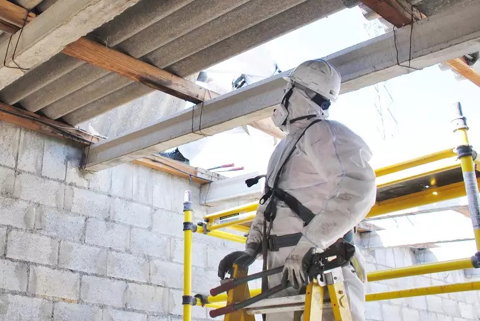 What Should My Workplace Do to Protect me From Asthma?
Your workplace has a legal responsibility to prevent and control your exposure to dangerous substances, as per the Control of Substances Hazardous to Health Regulations. Some of these substances have invisible or very small particles, like flour, paint, wood or animal fur, and it may surprise you to know how much of a danger they can be to your health.
Your workplace is responsible for not only taking proactive measures to stop you from developing illnesses and allergies at work, but also making sure your symptoms do not get worse. For example, they must:
Carry out health and safety risk assessments, identifying any dangerous substances e.g. flour in a bakery or paint in car manufacturing;
Provide you with the appropriate Respiratory Protective Equipment (RPE) e.g. masks;
Ensure they provide sufficient health and safety training on the use of potentially dangerous substances or machinery;
Safely store chemicals.
The government have published specific guidance about how you can protect yourself from asthma in your particular trade, and what your workplace's responsibilities are.
What Can I Do if I Think I Have Work-related Asthma?
If you believe there is a chance your workplace has either caused your asthma, or made your pre-existing asthma symptoms worse, we would advise you to report your symptoms to your manager, and visit your GP about your concerns. Your doctor will be able to carry out allergy tests and assess your symptoms to make a diagnosis.
The symptoms of asthma can be debilitating and even life-threatening – once you are 'sensitised' to a particular substance, there is a risk of your symptoms reoccurring or getting worse over time, especially if you continue to be exposed. Severe occupational asthma often has no cure and even a small amount of exposure to a substance can trigger future attacks.
You shouldn't have to suffer from these consequences and should be compensated if your employer could have taken steps to prevent you from developing asthma, or if they could have taken measures to ensure your existing asthma did not get worse. You may have had to give up your job and your lungs may be impacted in the long term, meaning you're unable to exercise or carry out your hobbies in the way you used to.
Our specialist Industrial Disease lawyers are highly knowledgeable on the law around workplace responsibility, and are here to help you make a claim for compensation for work-related asthma. We usually deal with Industrial Disease claims on a No Win, No Fee basis meaning you won't pay us a penny unless we win your case – just ask us for details.
We can get the help of an independent medical expert and will work hard to prove your condition was linked to your working environment.
Compensation can help you recover lost earnings, and can also help you access any future support you may need to manage your symptoms. If you sadly cannot return to your previous career because of your asthma, we may also be able to help you claim costs to retrain into a new industry.
We can also advise you about accessing government benefits which are available to people suffering from occupational asthma. To see whether you could make a claim, get in touch with our expert team for a no-obligation Free Case Assessment where you can tell us about your situation, and we'll advise on the next steps.
Get in touch, today!
Fill in the form below to get in touch with one of our dedicated team members, or call our team today on: 0808 239 0144