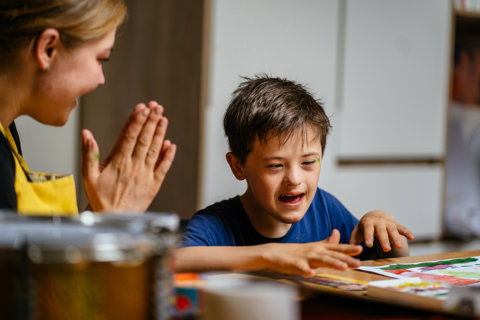 Guardians of children with Special Educational Needs (SEN) who are expecting a final transition Education Health Care Plan (EHCP) or statement in the coming days are being urged to take 'immediate action' against the Local Authorities if the 2020 February deadline is missed.
The legal deadline for Local Authorities to notify the families of children in England who have an EHCP in place in regards to which school place they have been allocated in 2020 is 15th February.
However, figures obtained via an FOIR by specialist Education Law Solicitors at Simpson Millar revealed that in 2019, 81 Local Authorities in England who responded, reported delays.
The total figure for delays amounted to 10% of the total number of children in England with an EHCP in place; a worrying 1,644 (out of 16,460) pupils.
Specialist education expert, Imogen Jolly, from Simpson Millar, said, "The figures relating to children affected by missed deadlines for the EHCP in 2019 were deeply concerning, and there is little evidence to suggest that things will have improved in 2020.
"During these situations, it's not uncommon for children to miss the beginning of the school year while School Admission Appeals are being carried out which can negatively affect the child missing out on the start of school.
"Therefore, the sooner a complaint is lodged, and action is taken to hold the Local Authority accountable, the sooner the matter will be brought to a conclusion.
"Often, a letter from an Education Law Solicitor can help to speed this process up."
Imogen points out that the deadline was introduced to make sure parents and teachers had enough time to prepare a sensible transition for children who otherwise risk a stunted start in secondary school; as well as providing sufficient time to lodge an appeal if parents are unhappy with the allocation.
According to the data obtained further to the 2019 deadline, the West Midlands was the worst-performing region, with 17% of children with Special Educational Needs not receiving notification of their secondary school place by the deadline.
Other poorly performing regions including the East Midlands, East of England and North East, all at 15%. The best performing region was London at 5%.
Get in touch with the UK's Number 1 Education Law team today!
Fill in the form below to get in touch with one of our education law team, or call our team today on: 0808 239 9764