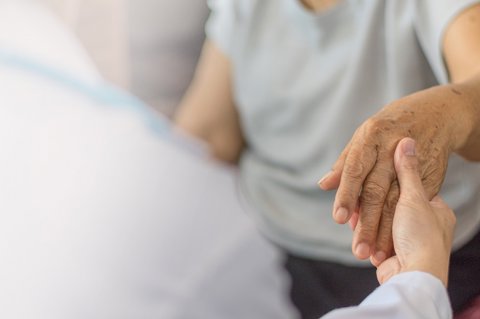 Dementia and Decision Making: Dementia Action Week 2023
Posted on: 3 mins read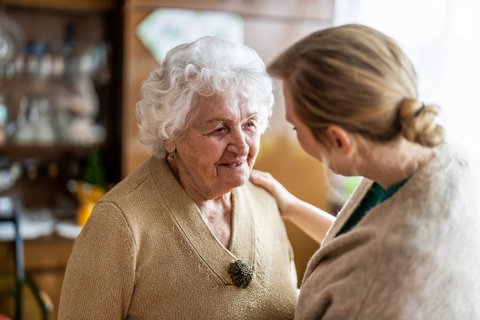 This week, 15 – 21 May, is Dementia Action Week, which is an awareness campaign run by Alzheimer's Society every year. This week, alongside Alzheimer's Society, we're helping to raise awareness by encouraging people to 'act on dementia'. In this article we will cover how dementia affects decision making and memory, and what actions you can take if your loved one is living with dementia.
The word 'dementia' is the term for a set of symptoms that can affect memory, problem-solving, language and behaviour. The most common type of dementia is Alzheimer's disease.
Dementia is not just part of "getting old", it's an illness – and while most cases of dementia are in people over 65, it's estimated that around 7.5% of people living with dementia in the UK have "young onset dementia", and people with learning disabilities are at higher risk of developing this.
You may be surprised to know that dementia diagnosis rates have dropped for the first time ever. This doesn't mean there are fewer people living with dementia – in fact there are almost 1 million people in the UK with the disease - but fewer people are seeking a diagnosis. According to research done by Alzheimer's Society, people with dementia face key barriers to diagnosis such as:
The misconception that memory loss is 'just part of getting old';
People with dementia being in denial of their symptoms, or perhaps feeling ashamed;
Waiting times for dementia diagnosis – shockingly, with the current post-Covid NHS backlog, some people are facing a two year wait for diagnosis.
Seeking a dementia diagnosis and experiencing the symptoms can be challenging alone, but it's also an important time to think about the future. Our Court of Protection lawyers have helped many families with loved ones living with dementia, as it can be hard to know how to make decisions in their best interests. The Court of Protection is a court that deals with actions or decisions taken under the Mental Capacity Act. It's very important to get specialist legal advice if you have a family member or loved one who lacks capacity to make important decisions for themselves.
Decision Making and Dementia
Dementia is progressive, which sadly means that the symptoms get worse over time. Dementia can cause mood swings, irritability and changes in someone's behaviour. These symptoms can fluctuate, particularly in the early stages of the disease – it can be very confusing for people suffering to feel that they're able to make decisions at one point in time, only to experience memory loss soon after.
If you or your family member are in the early stages of dementia, we'd recommend you arrange a Lasting Power of Attorney at your earliest possible opportunity so that your wishes can be reflected in the best way by someone you trust going forward.
However, if the person with dementia sadly already lacks the capacity to make decisions, we can help you to arrange a deputyship if you do not have a Power of Attorney in place already. A deputy is someone that makes legal decisions on a person's behalf. Depending on the situation, this could be:
A spouse or partner;
A close relative;
A local authority;
A professional deputy, such as a solicitor.
If you have a loved one or family member who lacks capacity, our specialist Court of Protection Solicitors can advise you about:
Applying to become a Deputy yourself;
Challenging someone else's position as a Deputy;
Appointing a professional Deputy.
How our Court of Protection Lawyers Help Family Members of Those With Dementia
We have a dedicated Court of Protection team here at Simpson Millar, who help people who have loved ones living with dementia with health and welfare issues, including:
Advice about advocates and representatives in the Court of Protection;
Whether they think the person with dementia has the capacity to make a particular decision, or whether something is in their best interests;
Challenging a person's Deprivation of Liberty;
Decisions about the person's will, finances, property, care needs or medical arrangements;
The law can be confusing at the best of times, and dementia as a disease can be complex in itself, but our Court of Protection team here at Simpson Millar have years of experience and we're here to listen so we can act in the best interests of your loved one with dementia. We make it our priority to speak to you in plain English so you always know your options, and where you stand.
Get in touch, today!
Fill in the form below to get in touch with one of our dedicated team members, or call our team today on: 0808 239 9764