Post-16 Phase Transfer Deadline - Who Can Appeal?
Posted on: 3 mins read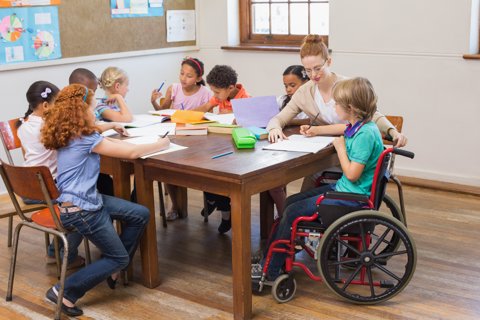 On 31st March 2021 the Local Authority is legally required to issue your child or young person with an amended EHCP (Education, Health and Care Plan) if they are moving to a new school or placement in September 2021.
The Post-16 phase transfer appeals process can be different to the secondary school phase transfer process, because if your child is 16 years old or older the right to appeal is theirs to make if they have the capacity to do so. If they aren't happy with their amended EHCP, they can make an appeal to the SEND Tribunal themselves or with your help if they ask for it.
Unlike any other appeals process, if your child doesn't have the mental capacity to make an appeal themselves then the right to appeal will automatically be passed onto their parent/s.
A person is considered to lack capacity to make the decision to appeal if they're can't:
Understand the information relevant to the decision
Retain that information
Use or weigh up that information as part of the process of making the decision
We know that if you have a child with SEND who is moving into Post-16 education, you'll already understand how important it is for them to get the right provision for their education. But making an appeal to the SEND Tribunal for a young person is not always as straightforward as appealing for younger children, and things can quickly become complex.
And as well as understanding the law relating to EHCPs, it can also be important to have an understanding of the law relating to mental capacity as well. Which we know is a lot to ask from parents if you're already concerned about your child's wellbeing.
Our Education Lawyers are experts and we will give you legal advice tailored to your child, no matter what phase of their education they are entering. Get in touch for an initial chat, or for legal advice on what to do if the Local Authority haven't amended your child's EHCP yet.
How Can Simpson Millar's Education Solicitors Help You
Our Education Solicitors and SEND Lawyers can help you challenge the Local Authority through a Judicial Review, or help you make an appeal to the SEND Tribunal if the EHCP isn't right.
We can just offer you legal advice where you need it or we can represent your child at the SEND Tribunal Hearing as well. We have the largest Education Law team in the UK so we have a wealth of expertise in handling cases against the Local Authority to make sure children and young people get the support they need.
Get in touch with the UK's Number 1 Education Law team today!
Fill in the form below to get in touch with one of our education law team, or call our team today on: 0808 239 9764