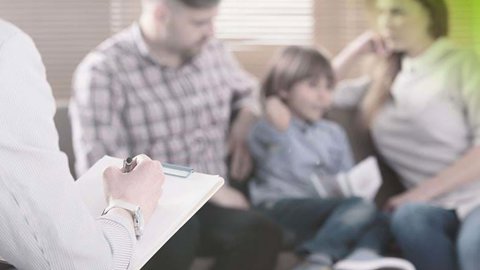 Can I Claim for Abuse in a Foster Home?
Posted on: 3 mins read

If you've suffered from emotional, physical or sexual abuse while living in a foster home, you can claim compensation either from the foster parents directly or the organisation that placed you with your abusers.
Vulnerable children are often placed in foster care if they are unable to live with their biological parents, but in some cases, children are moved out of one harmful environment and straight into another. So instead of being safely brought up in a loving home, they may be subject to emotional, physical or sexual abuse, which can have serious long-term consequences.
Our expert Abuse Claims Solicitors have years of experience acting on behalf of people who have been abused while in foster care and helping them claim compensation and seek justice.
Contact us for a free, confidential consultation and we'll look at the details of your case. We may be able to act for you on a No Win, No Fee basis, so ask us for details.
Abuse in a Foster Home
Abuse in a foster home can cause huge mental and physical harm which continues to impact on victims well into adulthood.
In many abuse cases, victims mistakenly believe they are responsible for the abuse they've experienced, and are therefore reluctant to speak out about what's happened. As a result, it can be many years before a victim of abuse finds themselves in a place where they realise that what took place was wrong and feel able to do something about it, such as starting criminal proceedings or claiming compensation.
What Can I Claim Compensation For?
If you have suffered abuse in foster care, you may be able to claim General Damages, which reflect the pain and suffering you've experienced, both physical and mental.
You may also be entitled to Special Damages, which covers expenses related to your abuse, such as medical bills and travel costs. In addition, a compensation settlement may include loss of earnings if the effects of your abuse has affected your working life or earning capacity.
Do I Need to Involve the Police?
In most abuse cases which have been reported to the police, a criminal investigation will already have been carried out by the police. If you haven't reported your abuse to the police, you may need to do so, in which case a criminal investigation can be carried out, which may lead to your abuser being convicted.
Our clients rate us as
'Excellent'

4.5 out of 5 based off 2453 reviews
What if I Don't Know Where my Foster Parents Live Now?
If many years have passed since you were abused, it may be the case that you don't know where those responsible are currently living. However, that doesn't necessarily mean that you can't take legal action, as you could still claim against the organisation responsible for placing you with your abusers, such as a Local Authority or private foster care company.
Do I Have to Face My Abuser in Court?
Concern over facing an abuser in a Courtroom can deter many people from reporting what's happened to them. If you are taking legal action against your abuser directly, then you don't need to be in the same room as them, and can give evidence from behind a screen or by video link.
The legal system understands that speaking out about abuse is a very distressing experience, so it will always aim to ensure that claimants are shielded from unnecessary upset and that the process runs in a way that you feel comfortable with.
Get in touch, today!
Fill in the form below to get in touch with one of our dedicated team members, or call our team today on: 0808 239 1287